LUBRICATED SCROLL TECHNOLOGY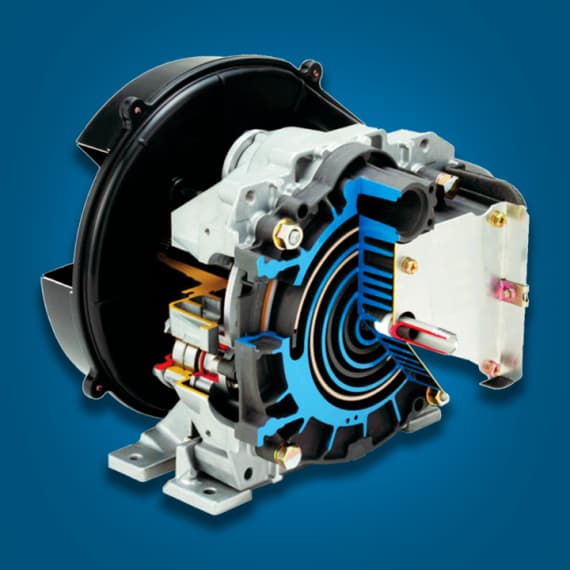 The next generation of small industrial compressors has arrived. No longer do small businesses need to tolerate the noise and expense of operating a traditional, piston type, reciprocating air compressor.
Lubricated Scroll compressors from Southern Cross deliver more air for the same input power with very low noise levels.
Available from four to fifteen kilowatts, these compact air compressors are ideal where outstanding performance, low noise, energy efficiency and attractive pricing are important considerations.
Advanced, lubricated Scroll Technology offers exceptional energy efficiency with minimal moving parts for longer working life and lower maintenance, and with a smaller footprint than piston type equivalents.
Scroll compressors are easy to install and simple to operate. Direct driven, with continuous load capability and an integral after-cooler to reduce moisture carry over, the lubricated Scroll range delivers a highly reliable compressed air supply with lower energy bills, longer working life and greatly reduced maintenance costs.
Advanced operator control and monitoring also provides simple, positive operation with built in temperature and overload protection. So when you want improved, quality compressed air delivery while saving on your energy bills, compare the benefits of the lubricated Scroll air compressor range from Southern Cross Compressors.
Southern Cross Compressors
1300 098 901
www.southerncrossaircompressors.com.au