LOW-PROFILE TWIN-WHEEL CASTORS TAKE HEAVY LOADS
09-11-2017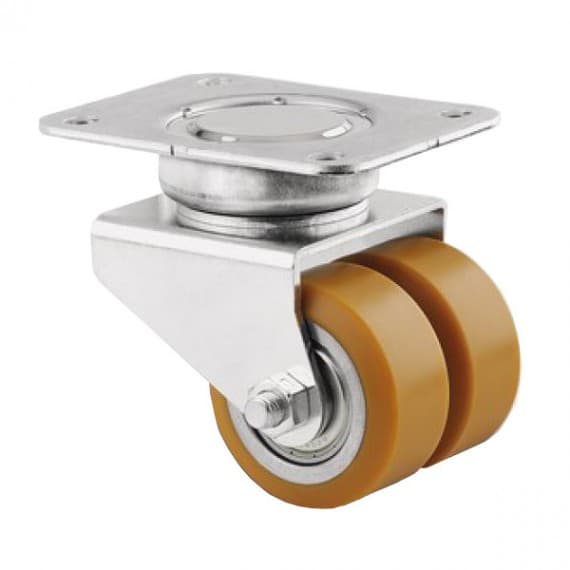 Tente's new 9940 series twin-wheel castor will carry loads up to 600kg per castor with a low overall height of 125mm.
These castors are ideal for applications where a low profile and a high load capacity are required (each set of four castors can carry up to 2.4 tonnes).
The 9940 series twin-wheel castor features precision bearings in the swivel head, making manoeuvring easy. Each of the wheels is made of polyurethane with precision bearings for ease of use.
The housing is made from heavy pressed steel with a large swivel plate. The suitable operating temperature range is -20 to +60°C.
Tente Castors & Wheels
1300 836 831
tentecastorsandwheels.com.au