LOW LITERACY AND NUMERACY SKILLS HURTING BUSINESS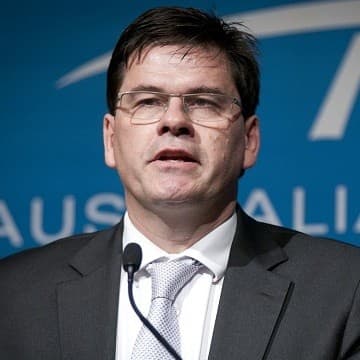 Low levels of workforce literacy and numeracy skills are having a significant impact on business, according to a new study.
The report, Tackling Foundation Skills in the Workforce, released by the Australian Industry Group (Ai Group) found 93 per cent of employers surveyed identified literacy and numeracy as a major issue that negatively impacted on their business.
Of the 300 employers surveyed, 42 percent of employers said poor completion of workplace documents was the greatest frustration as a result of low literacy and numeracy.
This was followed by material errors and wastage (32%) and teamwork and communication problems (28%).
This supports recent international data – Programme for the International Assessment of Adult Competencies (PIAAC) – which found 44 percent of Australians have literacy proficiency skills levels below Level 3 – considered to be the minimum to operate effectively in the workplace and society. 
Worse still was Australia's ranking in regards to numeracy proficiency, with 55 percent of adults below Level 3.
"These results indicate a deepening concern about the level of foundation skills in the workforce and a continuing drag on the nation's productivity," Ai Group Chief Executive, Innes Willox, said.
"As Australia continues to evolve towards the digital economy, increasingly more sophisticated skills within the workforce are required," he said.
Mr Willox said the rapid expansion of ICT skills and technological advancement is changing the nature of employment.
"Occupations with highly-educated workers are expanding much more rapidly than other occupations, he said. So the mastery of literacy and numeracy is increasingly more important to meet the challenges of this evolving economy."
According to the research, skill development support from supervisors or mentors was the largest response to the skills challenge from large (31.6%) and medium size businesses (28.2%). 
The AiGroup has recommended:
·       Implementing a national foundation skills strategy to boost workforce foundation skills
·       Developing a new national foundation skills program targeted at workplaces
·       Implementing a new national foundation skills program on a pilot basis in consultation with industry
·       Developing employer networks like the Employer Champions Network
·       Expanding the Language, Literacy and Numeracy Practitioner Scholarships Programme to lift the number of qualified practitioners in the LLN teaching workforce and
·       Raising awareness about the return on investment benefits for employers who support their employees LLN training.
"We need a renewed focus on literacy and numeracy skills to deal with the way the economy is changing," Mr Willox said. "We need leadership from the Government in this area and a commitment to develop a new national program would be an important step to tackle these issues."
Full report:  http://pdf.aigroup.asn.au/reports/AIG9675_EMAIL.pdf