LORA TRANSCEIVERS CONNECT SENSORS WITH THE IIOT
16-05-2018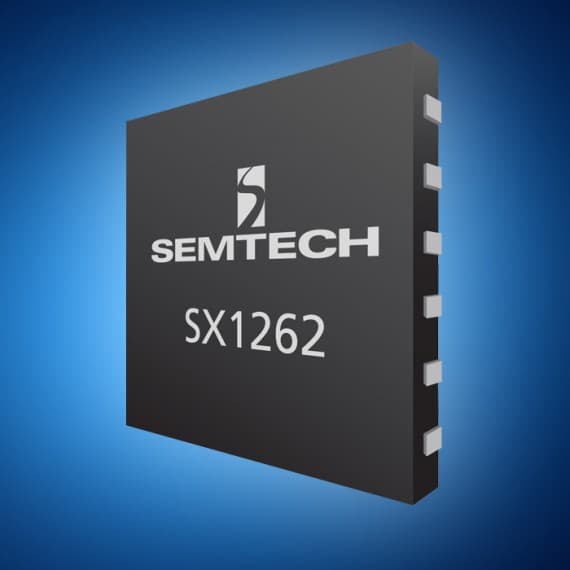 Available in Australia from Mouser Electronics, Semtech's SX1261 and SX1262 subgigahertz transceivers are fully compliant with the physical layer requirements of the LoRaWAN specification from the LoRa Alliance.
Ideal for industrial Internet of things (IIoT) sensor applications, the transceivers support LoRa modulation for low power wide-area network applications. The SX1261 can transmit up to +15dBm, and the SX1262 can transmit up to +22dBm with highly efficient integrated power amplifiers.
These devices maximise network coverage while reducing the receive-mode power consumption to just 4.5mA. This not only extends the battery life of the LoRa-based sensors by up to 30 per cent, but it also opens up many new uses for improved connectivity in radio networks covering all the major subgigahertz ISM bands worldwide between 150 and 960MHz.
Housed in tiny 4mm-square packages, the SX1261 and SX1262 LoRa transceivers are available now from Mouser for use in IIoT applications such as smart meters, asset tracking, automation and robotics.
Mouser Electronics
+852 3756 4700
au.mouser.com