Looking for a storage solution?
31-08-2010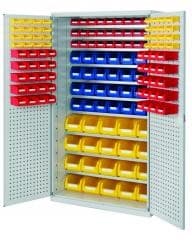 Impressive range … WERKS workshop organisers
Do you have an untidy workshop?
Do you have a minefield of tools and parts lying around in your workshop that could become an occupational hazard for your people?
Do you want to create an impressive workshop to improve working moral and safety standards?
Then Backsafe Australia can help you get organised.
Backsafe offers the impressive WERKS range of multi-functional and durable workshop organisers.
WERKS products offer the quality, safety, strength, versatility and durability needed for professional storage needs.
Backsafe has a large range of configuration options enabling you to design, mix and match or add to your own system for the ultimate storage solution.
Backsafe Australia
Ph: 1300 305 314