Looking for a joint venture partner?
19-03-2014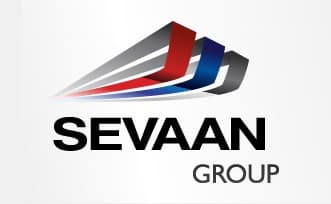 Progressive engineering firm Sevaan Group is seeking potential business partners – particularly with owners who are seriously considering retirement.
Sevaan Group's business model sets up a joint venture arrangement where Sevaan Group executives draw the new business within its own supply chain.
This effectively raises capacities for both entities and thus increases business.
According to the Group's CEO, Mr Tony Panrucker, Sevaan specialises in winwin acquisitions and is always looking for new opportunities.
"Sevaan is particularly successful in taking new products to market fruition as we have a ready made multifunction business at our disposal, he says. "There must be lots of people out there that may feel tired or out of ideas and they want some way to get out sensibly or continue on with renewed energies, fresh prospects and a new belief but have until now felt stuck there."
Sevaan Group, which itself was formed by the merger of longstanding engineering companies, has made JV associations with synergistic manufacturers in various states.
One association led to the development of the successful Sevinn XPR post and picket remover which is being adopted as a fast, safe and efficient way to remove high quantities of starpickets and posts in various sectors.
Sevaan Group has recently invested in upgrading its powder coating and painting facilities.
Sevaan Group is now looking for an even wider market sector to find suitable companies for JV alliances.
"But we don't go into the market rashly or blindly," said Mr Panrucker. "The fit has to be very good and with high prospects for meeting market demand."
Sevaan Group
Ph: 02 9824 5555