LONGEST RUNNING WA PAY DISPUTE ENDS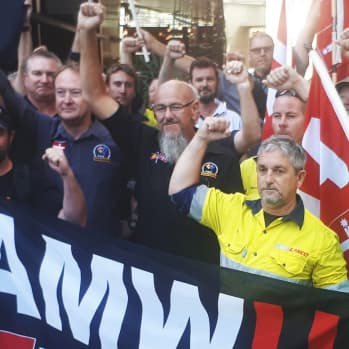 The Griffin Coal pay dispute has ended after two years of negotiation and 180 days of industrial campaigning, with workers "prepared to cop" a lowered pay rate and head back to work. 
The industrial action was sparked when Fair Work Australia approved Griffin Coal's request to end the worker's enterprise agreement and revert to previous pay rates from the 2010 Black Coal Mining Industry Award, cutting pay by 43% and removing benefits and entitlements that workers had grown accustomed to. 
Australian Manufacturing Workers Union State Secretary Steve McCartney said its members were not happy about the pay rate in the deal but were "prepared to cop it" in exchange for family-friendly rosters and entitlements.
He said the agreement was a victory for workers but was highly critical of the Fair Work Commission, blaming the industrial umpire for the protracted dispute as he called for extensive reform.
"I think Fair Work Australia is a trainwreck ... and the form it is in now takes democracy away from workers, takes outcomes away from the workers and puts it in bosses' hands," McCartney said.
"The members have stood strong through extraordinary pressure and we're looking forward to seeing them return to work after this historic dispute."
Jay Scoffern, a Griffin Coal employee of over 11 years, said the strike, and the year on award wages (which the union claims were aproximately $24/h), had cost him about $80,000.
Despite the lower-than-expected pay, Scoffern counts the new agreement and benefits as a net win, allowing workers to regain their work/life balance. 
"When you live in a town and you've got family and sport and other commitments, you don't want to be at work two-thirds of the time, you want to be at work 50 per cent of the time," he said.