LONG-TRAVEL CHAINS TAKE PLASTIC BEARINGS TO DOUBLE SERVICE LIFE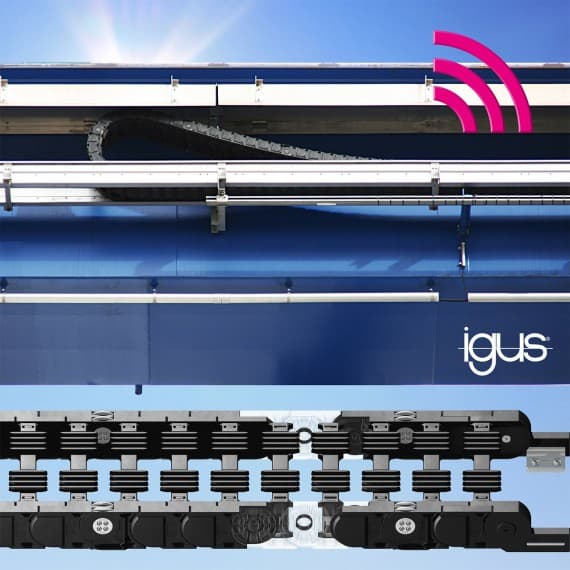 Treotham Automation is offering a novel long-travel roller chain from igus that has been optimised for improved service life in cranes and gantries. The P4.1 roller chain incorporates newly developed tribologically optimised plain bearings that enable lubrication-free mounting of the individual chain links. This significantly prolongs the service life of the energy chain.
The e-chain can also be specified with a new isense wear sensor that enables predictive maintenance by signalling when a pre-set wear limit has been reached.
The igus P4 roller chain series has already been used in more than 1000 crane and gantry installations worldwide, with travel distances up to 800m and operating speeds above 5m/s.
These chains have operated over several millions of cycles with low vibration and low noise. The rollers integrated in the chain links minimise friction and maximise service life.
Users like the world's largest crane manufacturer ZPMC have been relying on the P4 roller chain for many years. But now, with lubrication- and maintenance-free plain bearings made of high-performance plastics, igus has developed the e-chain even further, and the P4.1 offers a significant increase in reliability and availability.
By replacing the bearing point in each chain link connection with a maintenance-free tribo-polymer plain bearing, the service life is more than doubled.
Treotham Automation
1300 65 75 64
www.treotham.com.au