LONG-TERM DEAL EXTENDS AEROSPACE COMPOSITE CONTRACT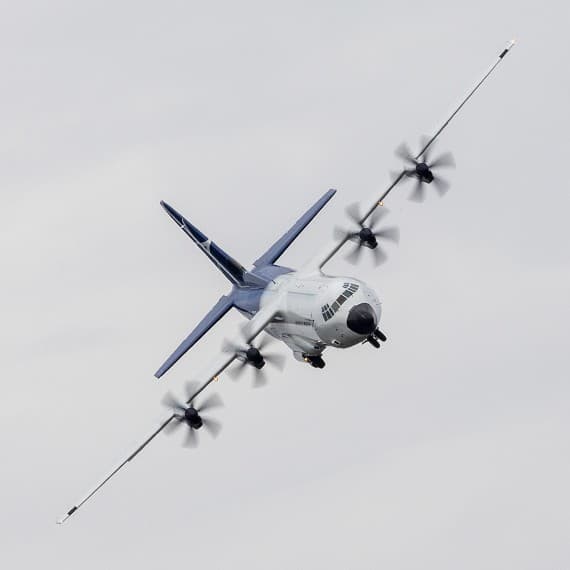 The LM-100J freighter is the civil version of the C-130J military transporter
NSW-based carbon fibre composite manufacturer Quickstep Holdings is to continue to supply wing flaps to Lockheed Martin for its C-130J and LM-100J transport aircraft. The companies have signed a memorandum of understanding for a long-term flexible contract covering the period 2020 to 2024, building on the existing supply contract that runs until the end of 2019.
Quickstep supplied its first parts for the LM-100J freighter in 2017, and to date, has delivered all its contracted C-130J and L-100J parts 100 per cent on time while meeting the high quality standards required by Lockheed Martin.
According to Quickstep CEO and Managing Director, Mark Burgess: "We are proud to be a supplier to Lockheed Martin on this critical global programme and this contract extension secures the C-130J/LM-100J line of business through 2024. In addition to this MoU, we look forward to further increasing the scope of our supply on the C-130J/LM-100J platform."
Burgess added, "Quickstep's outlook is positive. We anticipate improved efficiency from our growing production programmes and the ongoing implementation of lean manufacturing processes and practices across the business."
Over the next three years Quickstep expects to benefit from increasing production volumes though its F-35 Joint Strike Fighter composite parts contract and new business secured with Boeing Defense and Chemring.