LONG-RANGE WIRELESS ACCESS FOR SECURE SYSTEMS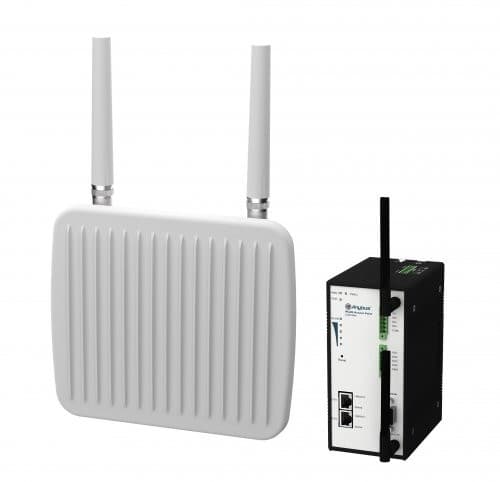 HMS Industrial Networks has two new Anybus WLAN access points – industrial-grade infrastructure hubs for long-range wireless LAN connectivity.
The products' powerful and secure connection make them ideal for collecting data wirelessly from any machinery or system, with a wireless range of up to 400m. 
"We have seen a steadily growing interest in wireless connectivity through our Anybus Wireless Bolt and Anybus Wireless Bridge," says Martin Falkman, Product Manager at HMS Industrial Networks.
"We wanted to offer users robust, industrial-grade wireless access points to access many WLAN clients over long distances. The Anybus WLAN access points enable customers to include stable and secure wireless segments into their automation architectures."
Available in two different versions, one for IP30 applications and one for IP67 (outdoor and water resistant), both products feature the same characteristics in terms of range and functionality.
The access points enable wireless connectivity to all types of industrial equipment but are particularly suited to connect to machinery and systems that are communicating wirelessly via the Anybus Wireless Bolt and Bridge from HMS.
The WLAN access points fit seamlessly into any automation architecture, enabling high performance wireless connections to a multitude of wireless clients.
By supporting up to 1000Mbit/s wired Ethernet LAN connection and up to 300Mbit/s wireless connections, high data throughput is ensured for each client. 
HMS Industrial Networks
www.hms-networks.com