LOCKBOLT SYSTEMS FEATURE PUMPING POWER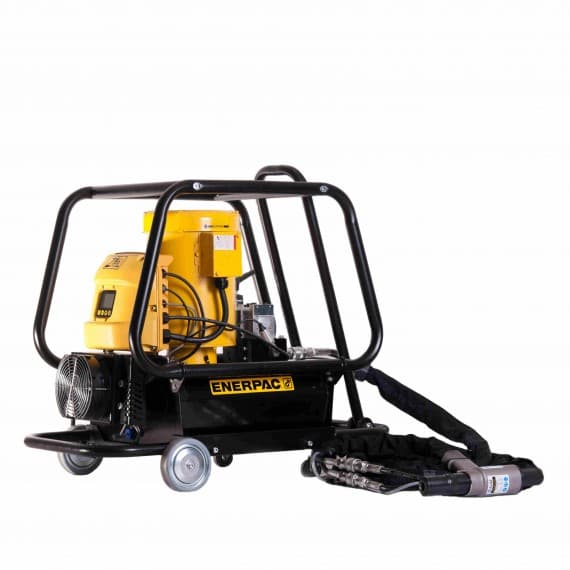 The latest Pop Avdel lockbolt systems for jobs requiring safety-critical fastening security are powered by high-efficiency Enerpac pumping systems engineered to complete maintenance and fabrication tasks with optimum speed and minimum downtime.
Ruggedly engineered Pop Avdel lockbolt systems are designed for high-strength, secure assembly tasks in applications that may involve a wide range of moving parts, or are subject to vibration and unpredictable stresses and rugged conditions that can produce fatigue failures.
Quick and simple to place, the latest Pop Avdel tools from Stanley Engineered Fastening are designed for higher speed installation of larger diameter lockbolts as an ideal solution where spot welding is not practical and other methods are costly, time-consuming or not possible, says Ashley Gorman, National Sales Manager of Infastech Engineered Fastening, the exclusive distributor of Stanley Engineered Fastening in Australia and New Zealand.
The robust and highly durable installation tools, featuring high-performance hydraulic seal and wiper technology with piston-bearing rings for long working life, are ideally complemented by the Enerpac pumping technologies selected for integration with them to deliver compact, ergonomic and high-speed operation reliably in extreme conditions.
Avdel's lockbolts are typically applied in fabrication and maintenance tasks, static plant and mobile machinery in industries including mining and energy, oil and gas, bulk handling, ports and loaders, and infrastructure and construction.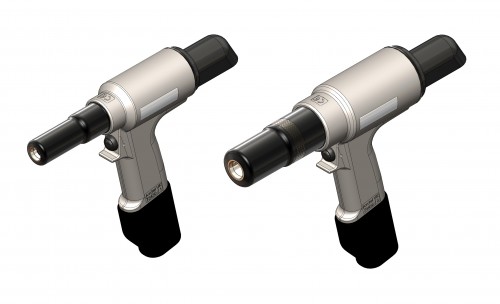 The Enerpac pumping technologies selected by Infastech have all been proven globally and locally in arduous conditions and complement Avdel tools' optimised operator comfort and manoeuvrability in limited access situations. Its ZE series electric pumps have high-efficiency oil flow and bypass features to minimise delays, as well as strong protection of electronics, power supplies, and LCD readout for clear control in aggressive environments, including mines and resources worksites. Its ZU series energy-conserving portable pumps with powerful 1.25kW motors provide high power-to-weight performance complemented by high-efficiency two-speed pump design incorporating high oil flow and bypass pressure.
"The use of Enerpac pumping technology integrated into the Avdel system is a major advantage for several reasons, including particularly the nationwide service backing that Enerpac gives its products nationally," says Gorman. "Enerpac's service network extends to the remotest sites, reaching both large and small operations everywhere machinery uptime is critical. So users of Enerpac technology don't have to send it offsite for maintenance, causing delays.
"Also, site operators throughout Australia, New Zealand and Papua New Guinea are already highly familiar with the Enerpac brand, through its global leadership in pump, hydraulic cylinder and safety-first professional fastening technologies in more than 30 countries globally, Enerpac pumps ideally complement our own product and are the very best available for our types of tasks."
Avdel lockbolt systems featuring Enerpac pumping power can be configured for the broad range of Avdel lockbolt sizes proven globally, including the latest larger diameter sizes.
Enerpac
02 8717 7200
www.enerpac.com