Locally made lifter arrives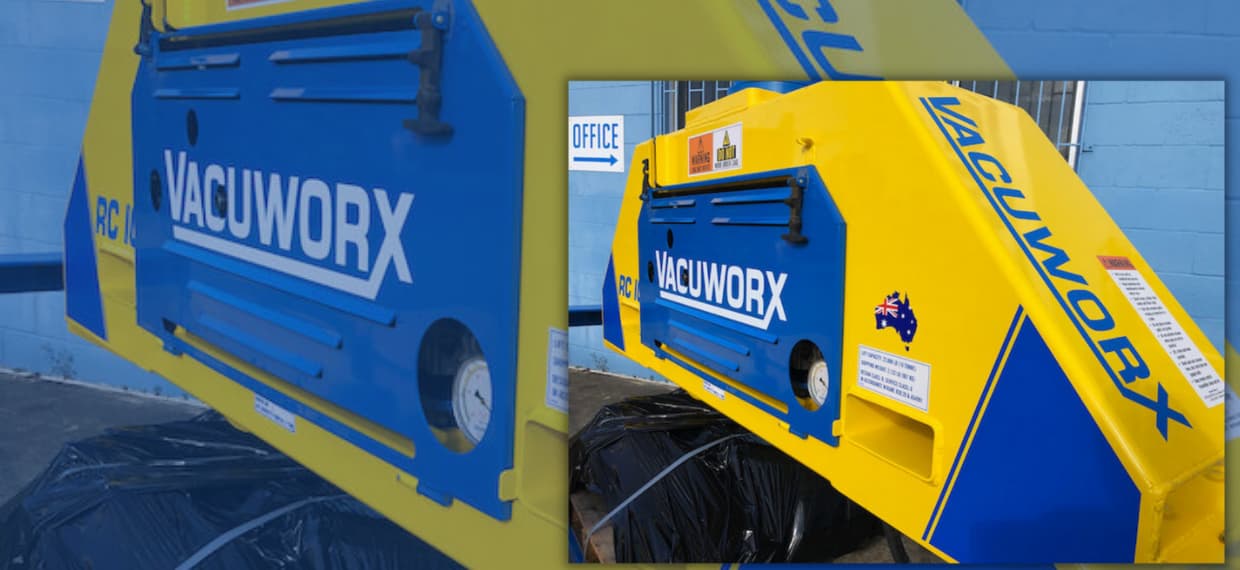 As a result of expansion of its local manufacturing capabilities, Vacuworx Australia has launched its first Aussie-made VacLift. The company  has spent decades engineering and manufacturing heavy-duty lifting equipment for use in the oil and gas, water and sewer, highway, heavy construction, and utility industries. This product is its first locally manufactured unit from the flagship RC range of lifters.
While the company has been engineering and manufacturing high quality heavy-duty lifting equipment since 1999, Vacuworx has expanded its capabilities to deliver locally made machines for the local market.
The first lifter off the rank – the RC 10 – has been manufactured to be used as part of Broome's recently announced upgrade to water and wastewater infrastructure. The RC series vacuum lifting systems are designed to handle materials from 22,000 to 55,000 lb (10-25 tonnes) in conjunction with larger-capacity host carriers.
Australian general manager Luis Guevara said that the project has allowed Vacuworx to invest locally in the company's manufacturing capabilities.
"We are excited to expand our locally produced range to include the very popular RC 10 into the Aussie-made family," Guevara explained.
Several upgrades have been incorporated into the locally produced lifters, including a new wireless remote controller, new rotator design, and a new distinctive paint scheme. According to Guevara, this is just the start, with further upgrades planned for incorporation during the year as capacity expands.
"The RC range of lifters is powered by the Vacuworx low maintenance, air-cooled, diesel engine and is also available as hydraulic powered systems, if the client requires it. Both options are available with our locally produced lifters, and we also offer quick hitch attachments to suit a range of excavators."
When it comes to critical water infrastructure, Vacuworx lifting systems have  performed well on several key projects, including the Haughton Pipeline Project in Far North Queensland, the St Helena pipeline project in Northern New South Wales, and most recently, the Perseverance water pipeline project near Toowoomba, Queensland.
Vacuum lifting enables faster load and unload cycles with less downtime than conventional methods since there are no slings and chains to hook and unhook, while the need for fewer ground personnel reduces the risk of accidents