LOCAL MANUFACTURER FILLS ELECTRIC VEHICLE VOID
07-05-2018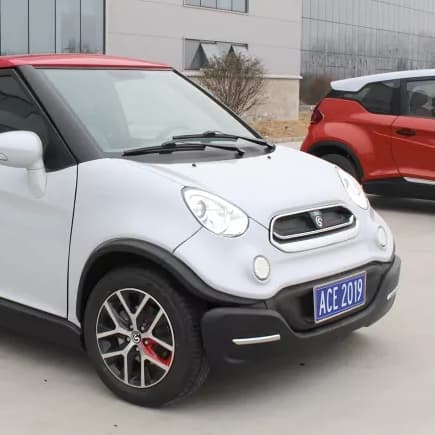 With international electric vehicles failing to make an impression on the Australian market, a local manufacturer has stepped up to the plate to provide some much-needed competition. 
ACE Electric Vehicles is planning to produce Australian-manufacturered electric cars, with the goal of releasing its first electric car by the third quarter of 2018, and two more vehicles in 2019.
If the venture is successful, ACE Electric would become the only company to assemble, and later to entirely manufacture a battery-powered car in Australia. 
"We are proud to be launching our first range of Australian electric vehicles," ACE Electric Vehicles managing director Greg McGarvie said.
"This is now a realistic proposition since our agreements on a new patented manufacturing process for electric vehicles."
ACE says it wants to bring manufacturing back to Australia, and provide useful and durable vehicles for a price point that is accessible for the average consumer: below $40,000.
McGarvie said the vehicles had been built for urban environments.
"They have been designed for jobs like small trades or physiology labs, where they are going back and forth," he said. 
The vehicles have a total range of 350km using a 40kWh battery. 
Currently, the vehicle production chain involves the manufacture of components abroad, and assembly "like Ikea" in Australia. McGarvie says that once production reaches 10,000 units per year, manufacturing solely in Australia will become economically viable. 
The company is confident that, despite the currently slow uptake of electric vehicles, there is room for expansion in Australia. 
"The key reason for poor uptake is the cost of electric vehicles, range anxiety – the cars running out of charge – and poor access to charging stations and servicing facilities, as well as a lack of a range of models," he said.
"We just need an open door. The current energy policy confusion is also impacting the ability of business to make investment decisions based on market risk."