Published 21-05-2020
| Article appears in April 2020 Issue
LOCAL LINKS VITAL IN SUPPLY CHAINS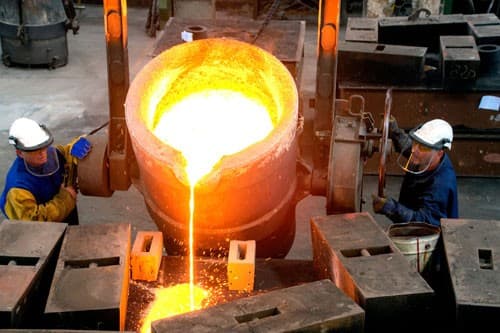 Bruce White, group managing director of the components manufacturer White Industries, has called for companies and organisations to "incorporate more Australian-made items into their supply chains".
The COVID-19 crisis has highlighted the problem, he says.
"During this very difficult time, we are seeing businesses struggle to access international supply chain, and I wish to express why it is vital that organisations incorporate Australian contracting into their business, for long-term benefit, to not only avoid losing production during pandemics, but also to continue to support our national economy and employment."
White says it's common to hear of projects worth hundreds of thousands of dollars being delayed because no-one can lay their hands on a component from overseas that's worth a few hundred dollars.
"We have some clients that use a combination of both Australian and international supply chain, which is clever and prudent."
It would be better, "for both businesses and our economy", if permanent policies were put in place that required companies to source a minimum of 20 per cent from Australia.
"The Federal Government is pushing for a return to local manufacturing, but it should lead by example, locally sourcing 20 per cent of components for its own projects," White says.
"I'm sure a lot of Australian businesses would follow suit."
While components made in Australia come with higher price tags than parts made in China – for consumers and businesses alike – White says it's a small price to pay for "supply chain security".
"If organisations use an average-cost approach to their total procurement process, then the price difference pays not only for a higher-integrity part, but for that security," he says.
"It's about supporting Australian made, Australian jobs and security in times like now to ensure we have the capabilities."
He gives White Industries as an example:
"If a client wishes us to manufacture a cast component, specifically for their own application, to produce the initial component is a lengthy process.
"We have to tool up, make a prototype, install it to check for fitment, make sure it works, all before we can go ahead with production. This initial process of setup and trials can all take from 10-20 weeks, but once complete all further orders can be produced relatively quickly," he says.
"If businesses were to use us for their 20% Australian supply ongoing, even if we only receive a quarterly order,
we've done all the preliminary work, we keep our hand in making it regularly, then if international supply problems occur, we are there ready to take up the shortfall swiftly and efficiently."
White says the impacts of COVID-19 might leave the minds of supply chain participants in the coming months.
"It's vital that these businesses review their plans and incorporate Australian contracting now to support themselves and the wider community into the future."
Lance MacManus, general manager of TSBE Energy and Infrastructure, agrees.
"If there is one thing the pandemic has highlighted, it's the need to have secure domestic supply chains."
MacManus says everyone benefits if parts of the supply chain are kept local.
"This not only supports Australian business to create products and therefore jobs, but it also ensures our projects have the security of domestic products to ensure projects can be completed while supporting the whole economy and industries."