LOCAL AUTO MANUFACTURERS KEEP ONSHORING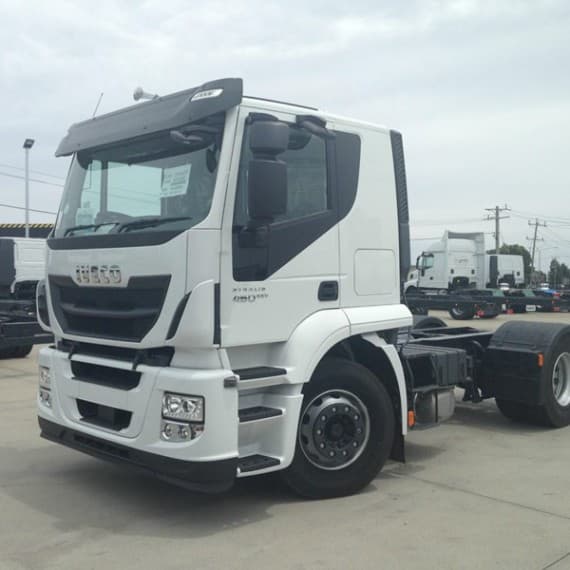 The Stralis ATi, a capable and versatile truck, is increasingly manufactured locally.
Even as larger auto manufacturers close down their Australian manufacturing capabilities, smaller local manufacturers are upping their game and producting specialty automotives for the Australian market. 
Iveco is the latest company to follow suit, taking steps to locally source components for their Stralis vehicle. From the last quarter of this year, the Stralis ATi will be assembled at Iveco's Dandenong facility, when it will become known as the Stralis AT.
Locally sourced components will include mirrors, batteries, wheels, liquids, wheel angles and trailer connectors. 
This move to the Dandenong manufacturing facility will see Iveco undergo serious investment in tooling and software to calibrate the AT's adaptive cruise control and lane departure warning systems, and in doing so introduce new technology to their site.
In addition to faster turnaround, shifting to local manufacturing allows Iveco to give customers more customisation options without compromising quality. 
"Iveco is one of only a few remaining commercial vehicle brands to manufacture here – this latest expansion in Australian-based production demonstrates the company's commitment to having a strong local manufacturing presence," Iveco Australia MD Michael Jonson says.
"The addition of Stralis AT variants to the local production mix along with other initiatives will ultimately see a modest increase in the facility's manufacturing workforce, so this is good for the local workforce but also for Australian truck buyers who can further reap the benefits that locally-manufactured vehicles provide.
"The expansion of local production not only reflects a strong belief from Iveco Australia that local manufacturing is sustainable, but the initiative is also strongly supported by Iveco parent company CNH Industrial."