LOAD WITH PALIFT AND SAVE YOUR BACK
16-08-2016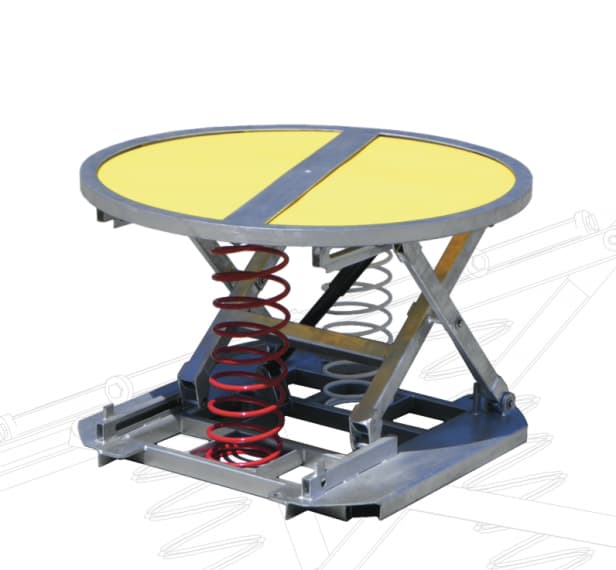 By automatically keeping a pallet or stillage at the optimum working height when loading or unloading goods, Palift dramatically reduces the effort required to palletise goods. Their proven design is incredibly robust and can endure more than 15 years of daily use without maintenance.
Pallet Levellers resemble scissor lift tables in appearance. They have a top deck and a base connected by a pair of scissor legs. The levelling mechanism is a set of springs set to the weight and height (the density) of the product. Pallet levellers work automatically and raise or lower as the weight changes.
Load setting is a simple process and for most users springs never have to be changed. A shock absorber prevents any bounce and all Australian Palifts are supplied with a standard galvanised finish.
Durable and tough, Palift can be used in a wide range of applications including warehousing, wash down and other harsh environments. With more than 120,000 users worldwide, Palift is the simplest and most effective solution to manual handling problems created when loading and unloading pallets.
Tente