LOAD LIMITER TAKES SIMPLE APPROACH TO CRANE SAFETY
21-02-2018
by
in
Materials Handling & Equipment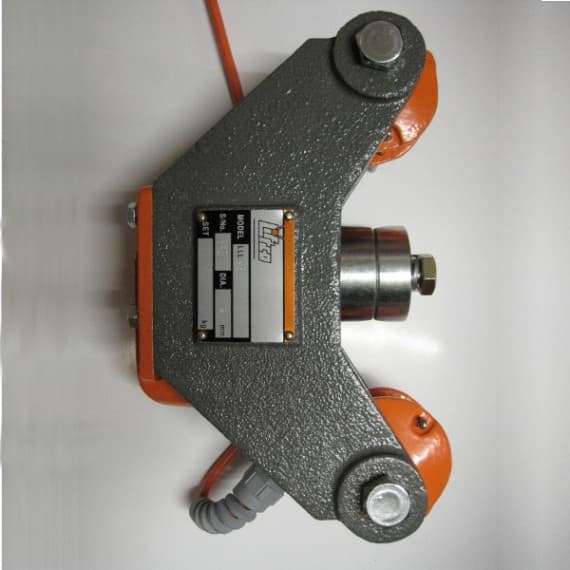 It is often held up as an engineering truth that simplest is best. And while improvements to any technology almost invariably produce improved solutions to engineering problems while making them more complex, there are still many applications where the old maxim still holds true.
In cases where the simple design does the job just as well, it brings with it the added benefits of lower cost of ownership and easy maintenance.
Take, for example, a load limiter used to ensure the safety of crane lifting operations. While Australian Standard AS 1418 dictates that a load limiter is desirable, it does not dictate the design. And over the years several new designs have appeared.
Some involve the spinning of a centrifugal clutch, some work by sensing how much current is drawn by the motor and disengage the hoist when the current draw indicates excessive force, and others involve sophisticated electronics to measure the load.
In comparison, the Liftco load limiter design has stood the test of time, with the best part of 30 years of continuous service.
The design is elegant in its simplicity. The crane cable is threaded through a hole in a piston mounted in a C-shaped frame. As the load on the cable increases, the piston is pulled out of its cylinder, working against a precisely calibrated spring resistance.
When the load exceeds the set resistance, the piston triggers a heavy-duty microswitch, sending shutdown signal to the crane controller.
When used on any gantry crane, a suitably specified and calibrated Liftco load limiter gives the operator the confidence that the crane is not attempting to lift too great a load – a load that could damage the crane motor and its structure and potentially cause a serious safety breach.
Units are available with load limits from 200kg to 15t. (So the range covers multi-fall gantry cranes up to 120t capacity, using one load limiter per cable.)
In each case they are supplied ready for use, and can easily be calibrated to different values on-site with the adjustment of a simple lock nut.
As for refinements to the design over the years, there is now the option of a second microswitch set to a slightly lower value to provide an additional alarm signal before the load limit is reached.
And Liftco has added the option of an equally simple underload limiter that can be used to prevent damage to both the load and the crane mechanism during lowering operations. It works by monitoring the tension in each cable and is triggered if one or more cables goes slack, indicating that the load has become unbalanced by an obstruction or snag during the lowering operation.
The South African made Liftco load limiter is sold and supported throughout Australia by Liftco Industrial Supplies from its newly opened headquarters in Wollongong. And, such is the robust simplicity of the design, the company boasts that 99% of maintenance can be conducted on the spot.
Liftco Industrial Supplies
02 9829 4411
www.liftco.com.au