LOAD CELLS MEASURE TORQUE AND THRUST TOGETHER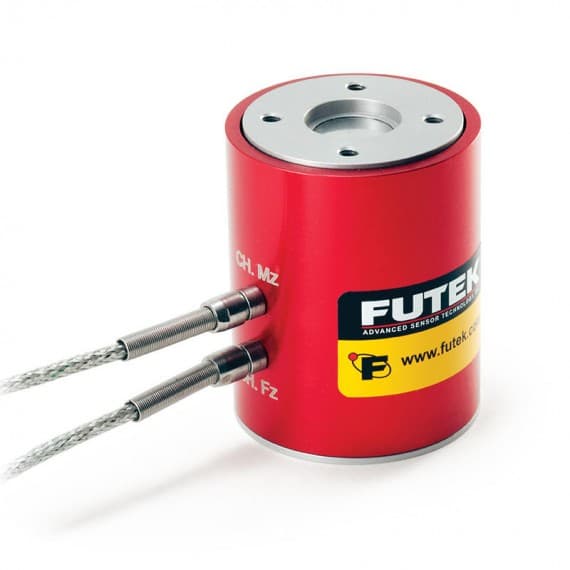 Available now from Metromatics, the Futek MBA500 load cell is designed to measure reaction torque moments as well as tension and compression loads, all in one transducer.
The MBA500 torque and thrust biaxial sensor is ideal for measuring loads in tension and compression as well as torque in both clockwise and anticlockwise directions. The all-aluminium device is based on metal foil strain gauge technology, which gives it a design and a light weight of only 185g.
Fully temperature compensated, this torque/thrust sensor boasts 0.2% nonlinearity and yet provides 150% (22.7 to 68kg) and 125% (90.7kg) overcapacity. High performance and precision are achieved through two separate outputs for applied torque and thrust forces.
These combined sensors are widely used for product testing, robotic assembly, grinding and polishing. In research, the sensors are used in robotic surgery, haptics, rehabilitation, neurology as well as many other applications.
Metromatics
07 3868 4255
www.metromatics.com.au