LIVE THEATRE ADDS TO WORKPLACE HEALTH AND SAFETY SHOW APPEAL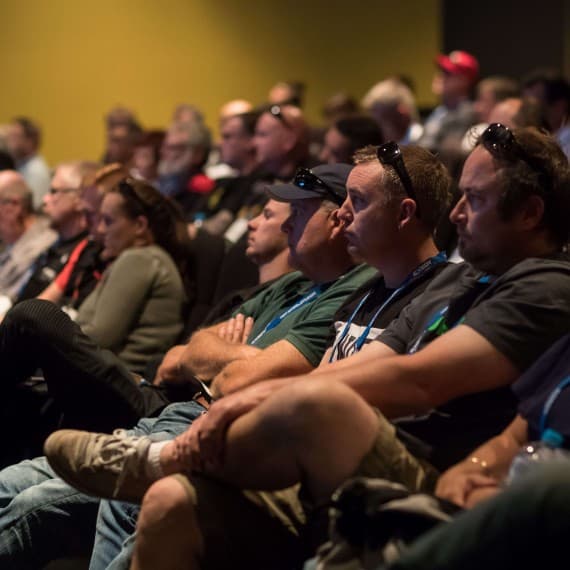 A new interactive Live Theatre Programme is the latest innovation to be added to the experience at the Workplace Health & Safety Show, to be held at the Melbourne Convention & Exhibition Centre on Wednesday 23rd and Thursday 24th May.
The programme features a variety of sessions, from a Q&A with the Victorian Trades Hall Council's legendary Renata Musolino (of "Ask Renata" fame) to two sessions devoted to live product demonstrations from exhibitors including Premium Health and St John Ambulance Vic, with interactive showcases of some innovative ways to make the workplace safer.
The Live Theatre Programme will kick off on the first morning with a pretty hot topic "Lessons from the Robert Doyle sexual harassment case" featuring former City of Melbourne councillor and Crikey founder Stephen Mayne, the Australian Local Government Women's Association's sexual harassment activist Nikki Keating, and a special guest who has experienced harassment first-hand as part of an interactive panel.
The discussion will encompass how widespread harassment has become, the roadblocks for people who've been harassed and how complaints should be handled.
Also of note on the second afternoon will be a discussion on ergonomics programmes in which Ted Dohrmann from Dohrmann Consulting will share some lessons learned from when it all went wrong.
The Workplace Health & Safety Show will be at the Melbourne Convention & Exhibition Centre on 23rd and 24th May 2018.
The Workplace Health and Safety Show 2018
www.whsshow.com.au