FROM LITTLE THINGS BIG THINGS GROW (WITH A LITTLE KICK-START)
30-03-2017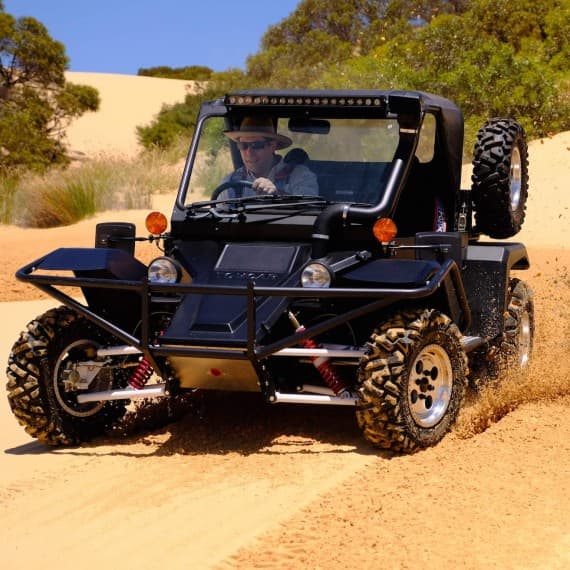 One of the first businesses to take advantage of the CSIRO Kick-Start fund is using its grant to study the feasibility of switching its off-road vehicles to electric. Tomcar Australia is aiming to produce the nation's first production electric vehicle.
CSIRO Kick-Start offers dollar-matched funding of up to $50,000 to enable research projects for start-ups and small businesses.
Tomcar Australia will be working with CSIRO's manufacturing team and aiming to leverage CSIRO's considerable expertise in electric motors. Following this, the company is planning to continue its collaboration with CSIRO in the development of prototypes and full production of Australia's first electric vehicle, which it is hoping to launch in 2018.
Another early beneficiary of Kick-Start is Bio-Gene, a small business developing synthetic insecticides, which has received $50,000 to access CSIRO's proprietary chemistry expertise and equipment.
The wor will support Bio-Gene's development of a nature identical product that aims to address the major worldwide problem of insecticide resistance in the areas of crop protection, animal health and public health.
The CSIRO Kick-Start initiative is open to any Australian business with a turnover of less than $100 million.
CSIRO
www.csiro.au
Tomcar Australia
www.tomcar.com.au
Bio-Gene
bio-gene.com.au