LITHIUM PROCESSING HOLDS 2 TRILLION IN VALUE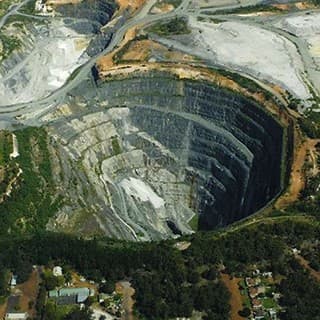 Australia currently produces more than 60% of the world's usable lithium, one of the most important materials in modern electronics and electricity storage. 
Unsurprisingly, Western Australia's Association of Mining and Exploration Companies (AMEC) is urging the federal government to expand Australia's value chain over the next few years, in order to maximise the value gained from Australia's unique global position.
AMEC has released a report by Future Smart Strategies, titled 'A lithium industry in Australia: A value chain analysis for downstreaming Australia's lithium resources'.
The report recommends that government and industry work collaboratively to ensure better possible return in the global market. It was supported by Neometals, Lithium Australia, Altura, SinoSteel, Coogee Chemicals and Pilbara Minerals.
In the report, estimates are made that put the potential value of lithium and lithium processing at two trillion AUD. 
"I welcome AMEC's report and acknowledge the importance of developing further downstream processing opportunities in WA, which will help diversify our economy," said Western Australia Mines and Petroleum Minister Bill Johnston.
AMEC chief executive officer Warren Pearce said that "this report is a call to action; there is a unique opportunity for Australia to undertake greater lithium downstream processing."
"Australia produces over 60% of the world's lithium, dominating one end of the value chain. Australia also produces all of the minerals (other than soda ash) that are needed to manufacture lithium rechargeable batteries."