LITHIUM POWERED PALLET JACKS BOOST PRODUCTIVITY AND SAFETY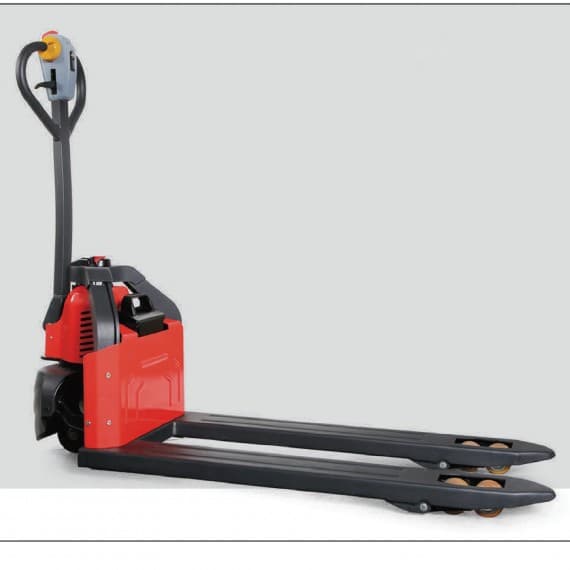 Available now from Lencrow, the EPT-12EZ is the first in a new range of lithium powered pallet jacks that can improve both productivity and safety in any workplace.
Thanks to its novel design and lightweight lithium-ion battery pack, the EPT-12EZ weighs only 120kg and is no bigger than a normal hand pallet jack – and it will run for 3.5h from a single fast charge.
Yet it can handle loads up to 1200kg with ease, and its easy-to-operate powered lift and drive systems mean that you don't need to be a bodybuilder to use it.
With powered braking and a tiny turning circle that allows it to be used in small stock rooms or in the back of a truck, the EPT-12EZ is at home in everything from transport logistics to retail applications. And it's priced to be very affordable - even for smaller operations.
Lencrow Materials Handling
1300 536 276
www.lencrowforklifts.com.au