LIQUID SOLAR COMPANY DEVELOPS WIRES AS THIN AS HUMAN HAIRS
10-11-2015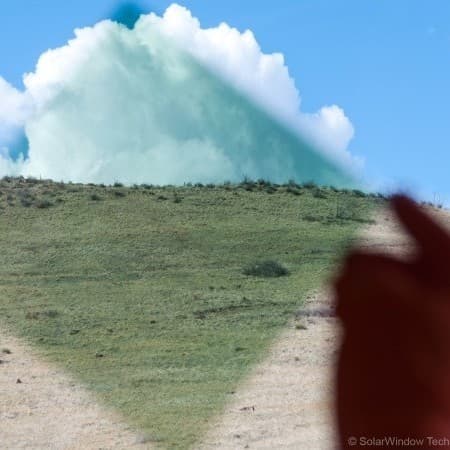 In another milestone breakthrough, Solar Window Technologies, has announced the discovery of a process that enables them to make microgrid wires as thin as human hair.
The company is also the developer of world first transparent electricity-generating window coatings, which is applied wet and dries as a transparent film coating, forming a nearly invisible wire microgrid on glass and plastics.
The completed product called SolarWindow is designed as transparent glass windows for installation on tall towers and skyscrapers to eliminate the need for rooftop solar panels.
The Maryland-based company said the coating technology was already the thinnest system ever developed for its module, according to a press release. But they are continuing to push the boundaries.
"Our technology team has vowed to attempt even finer wiring grids in order to help them eventually disappear to the human eye," said John A. Conklin, President and CEO of the innovative company in a media release.
The new, thinner wires, when applied in a grid pattern, enable the liquid electricity to perform better and improve the visual aesthetics of the module.
Modeling tests conducted by a team of scientists at the University of North Carolina Charlotte Energy Production and Infrastructure Centre (UNCC-EPIC) showed that the window product is now capable of achieving a financial payback of less than one year. Investment recovery for solar panels can take up to six to eight years.
In a recent report in Epoch Times, Conklin said SolarWindows can power a 50-story building. It would take 2.5ha-3.2ha of land for a conventional solar panel array to power the same building.
The company, which hasn't commercialized the product yet, envisions installing it on all four sides of tall towers to generate electricity using natural, shaded, and artificial light.