LINK BETWEEN UNEMPLOYMENT AND POOR HEALTH
21-08-2014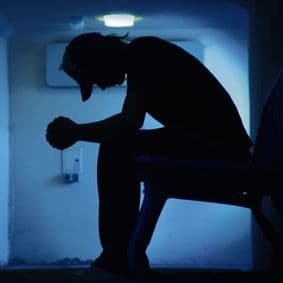 Australia needs to get young people into fulltime work or training – not just to boost the economy but to improve people's health.
In a recent address to the National Press Club, Australian Chamber of Commerce and Industry (ACCI) CEO, Kate Carnell, said there is a clear link between unemployment and poor health.
"And we need to do all we can to break it," she said.
At June 2013, 500,000 of the 3.1 million young Australians aged 15 to 24 did not have a job nor were they in full time or part-time education.
"This is a staggering number revealing that in addition to those officially classified as unemployed, around 194,000 have disengaged from the system entirely, with an additional 16,000 undertaking part time education but no work, said Ms Carnell.
"Not only are we missing out on the contribution they can make to economic growth, we also know they are more likely to suffer poor health, which in turn makes it harder for them to find their way into the system."
Australian Bureau of Statistics had found people who are long term unemployed are four times as likely as employed people to say that their health is only fair or poor (34% compared to 9%), are twice as likely to be a current smoker, are twice as likely to have back pain and are almost three times as likely to have mental health problems.
"So losing your job can have a significant impact on your health, which in turn makes it harder to get another job.
"This is a vicious cycle."
There's also a link between lower education attainment and poor health. National Centre for Social and Economic Modelling figures show that working age Australians who attained only year 11 school completion (or equivalent) are twice as likely to report a long-term health condition as those that completed tertiary education.
"The Head of Treasury, Martin Parkinson, has made it clear in a number of presentations recently that Australia has to increase its productivity by 3 percent each year if we are to maintain our standard of living, said Ms Carnell. "Given we haven't managed this sort of increase for many years, and that we have an ageing population, the need for this lift in productivity is urgent." 
In a recent report the Grattan institute "Game Changers: Economics reform priorities for Australia", found that increasing participation rates could increase Australia's GDP by $50 billion by 2022. Along with changing the tax mix, improving participation rates can deliver the biggest injection into future growth of all achievable economic reforms.
"But government can't be expected to do this alone, business also has a leading role," said Ms Carnell.