LINEAR ROBOTS CARRY HEAVIER LOADS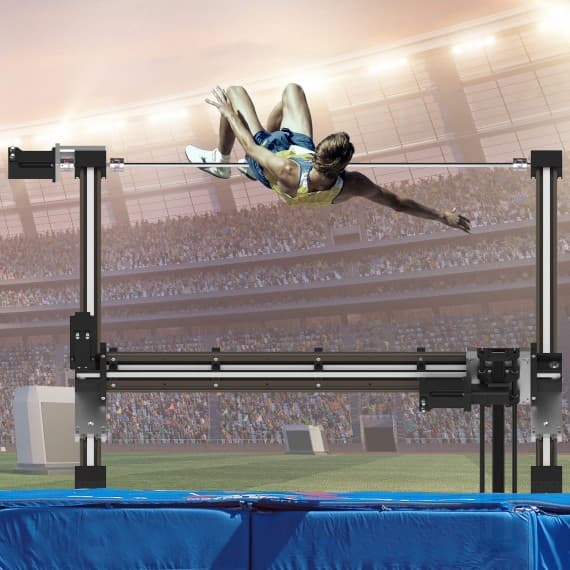 Raising the bar for automation
Available now from Treotham, two new linear robot systems from igus allow users to move loads of up to 5kg for flexible automation in applications such as pick-and-place and sorting systems. Each can also be customised to suit the application.
Cartesian robots have long been a favoured mechanism in automation technology as they allow users to complete tasks quickly, easily and cost-effectively with minimal programming effort.
There are typically two flavours of linear robots: two-axis linear (or flat linear) robots and three-axis (room linear) robots. At the recent Motek robot show, igus introduced a new flat linear robot and a new room linear robot with an enlarged workspace, allowing users to move even greater loads across even larger areas.
Both robots are made up of preconfigured linear modules, aluminium linear axes, NEMA stepper motors and encoders. The new flat linear robot can transport loads of up to 50N in a workspace of 800 x 500mm at a speed of up to 1m/s.
The new cost-effective room linear robot can transport loads of up to 50N in a workspace of 800 x 800 x 500mm at a maximum speed of 0.5m/s. Two ZLW toothed belt axes and one GRR gear rack axis ensure precise guidance and lubrication-free operation.
In addition to the stock items, users can assemble their own linear robots online with strokes of up to 6m and request a quote from Treotham. Depending on customer requirements, axis length and motors can also be configured with such items as igus energy chains and cables from Treotham.
Treotham Automation
1300 65 75 64
www.treotham.com.au