LINEAR GUIDES ARE MADE FROM GLASS-FIBRE REINFORCED PLASTIC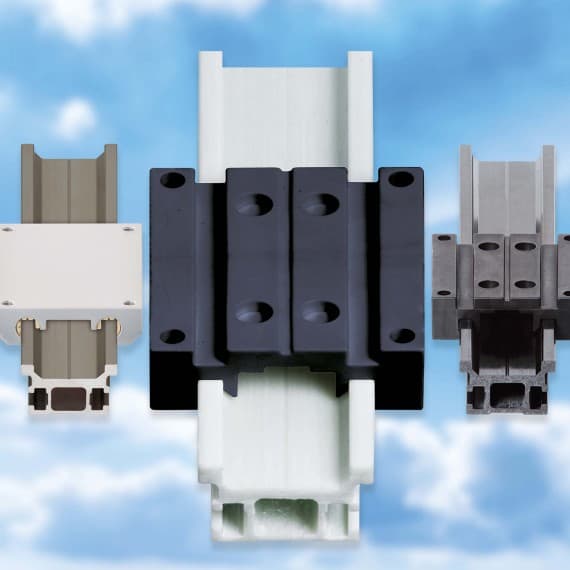 Motion plastics specialist igus now offers linear guides with rails made of glass-fibre reinforced plastic as part of its drylin W modular system. Available from Treotham Automation, these lightweight guides are suitable for a wide range of applications from vehicle construction to laboratory technology.
Glass-fibre reinforced plastic (GRP) is not only much lighter than metal-based alternatives, it also has a very high media resistance, is nonmagnetic and is very cost-effective. The drylin W profile made of glass fibre is 20% lighter than aluminium, 70% lighter than steel and 50% cheaper than carbon.
The pairing of GRP and plastic is particularly suitable for applications using highly dynamic movements, such as robotics. And with their high degree of media resistance, the linear guide can also be used in areas where they are subject to aggressive cleaning agents.
Like all igus products, no external lubrication is required, and the guides are insensitive to dust and dirt. There is also a high profile GRP rail option that can be mounted simply using clamping claws.
Treotham Automation
02 9907 1788
www.treotham.com.au