LIGHTWEIGHT WELDING HELMETS ARE PACKED WITH USEFUL FEATURES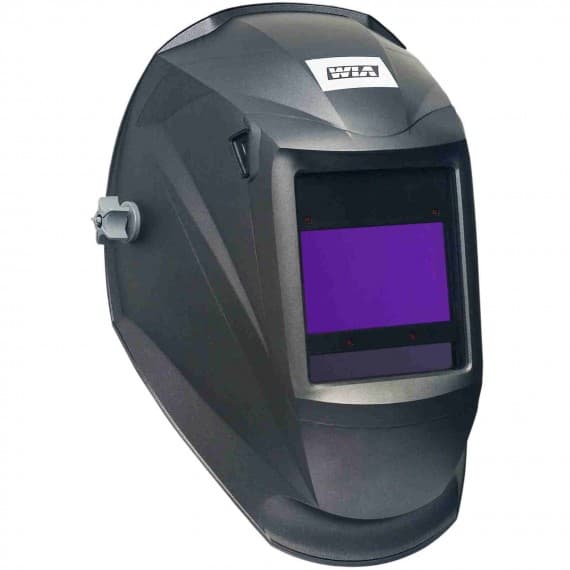 New from Welding Industries of Australia (WIA), the BlueFX and ViewFX are cost-effective lightweight welding helmets packed with useful features.
The budget-priced BlueFX auto-darkening helmet comes with two arc sensors and has a viewing area of 97 x 46mm. It comes with a one-year warranty.
The all-new ViewFX professional welding helmet has no fewerv than four arc sensors and an extra wide 97mm x 60mm viewing area. It comes with a two-year warranty.
Both helmets are suitable for all general welding applications, and feature a grind mode so that users can use the same helmet for weld preparation and clean-up.
The lenses in both helmets automatically switch from light state 4 to adjustable welding shades 9-13 whenever an arc is struck, in as little as 1/15,000s for the ViewFX. The dark to clear state speed of the lens is adjustable between 0.1 and 1.0s. Both types also offer the option of magnifying lenses.
Powered by lithium batteries with solar assist, the helmets promise up to 1500h of welding before batteries need replacing.
The auto-darkening lenses comply with AS/NZS 1338.1, and both helmets are rated for high impact resistance according to AS/NZS1337.1 B.
WIA
1300 300 884
www.welding.com.au