LIGHTWEIGHT, PORTABLE WELDER WITH HEAVYWEIGHT PERFORMANCE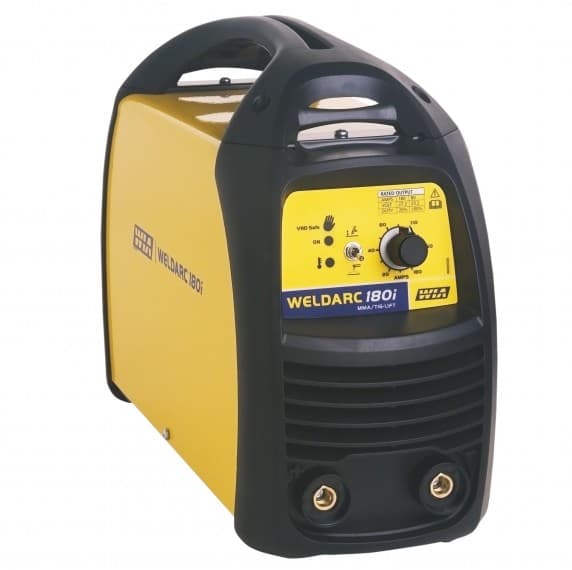 WIA (Welding Industries of Australia), a leading welding supply company, has released the Weldarc 180i DC Stick and DC TIG welding machine for professional and domestic users.
Weighing just 6.5kg, the compact 180 Amp machine offers the user the portability and performance required for onsite and field maintenance applications.
WIA's Weldarc 180i suits long extension leads often found in the Australian workplace. It will keep welding successfully despite a voltage drop.
The machine's built in Arc Force feature, constantly monitors the arc voltage and will boost output if low arc voltage occurs.
The Weldarc 180i is also tolerant of unconditioned power from generators. It has been optimised and tested for compatibility with appropriate portable generators.
Another key feature of the Weldarc 180i is the machine's built-in "hot start" feature, which when in manual arc mode, offers the welder even better arc starting.
The combined features of Arc Force, Hot Start and high open circuit voltage capability allows the use of Cellulose electrodes, which can be very difficult to use on smaller welders, but the Weldarc 180i can handle them with ease.
The TIG welding mode features Lift Arc starting, which allows the arc to slowly build up, eliminating the need for scratch starting and the possibility of tungsten electrode damage, and work piece contamination.
With safety a very important issue for WIA, the machine also features a built in VRD (Voltage Reduction Device), which delivers added safety when operating in stick or lift-TIG mode and meets the requirements of site work to AS1674.2 CAT C.
Fully compliant to Australian Standards AS 60974.1, WIA's Weldarc 180i offers built-in operator safety, with the power source featuring a built-in thermal protection device that activates if the machine is operated beyond its safe thermal operating zone.
Suitable for both the professional welder and the DIY enthusiast, the lightweight Weldarc 180i suits 2.0-4.0mm electrodes operating from a 15A 240Vac supply.
Welding Industries of Australia
Ph: 1300 300 884