LIGHTWEIGHT EXOSKELETON: $40,000. WALKING AGAIN? PRICELESS
05-02-2016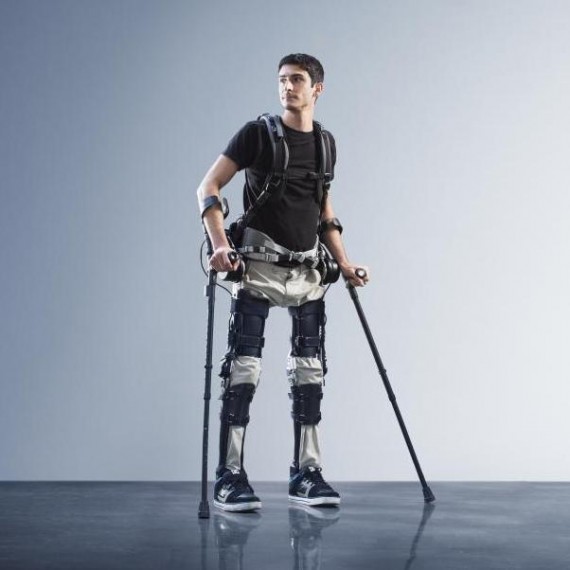 For those who have lost their ability to walk, regaining that ability would be worth all the money in the world. Usually, prosthesis and exoskeletons end up costing hundreds of thousands, something they may be willing to pay, but not able. Soon, it may cost them far, far less than that.
SuitX is prototyping the Phoenix exoskeleton: a lower-body frame that is light enough to be worn under clothing, and durable enough to overcome the long-term issues currently worrying the market.
"We're inspired by the patients who come to us and ask us for help, to make new tools that will go a step beyond the wheelchair," says Minerva Pillai, a Robotics Engineer with US Bionics.
Controlled via a simple set of buttons on their integrated set of crutches, the exoskeletal legs can move their user at just over a mile an hour, and allows them enough mobility and force to play soccer, an incredible step forward.
The Phoenix suit is able to not only help paraplegics walk, but assist in the rehabilitation if neurologically impaired patients. The SuitX team hopes to pitch the device as especially suited for childhood rehabilitation, and to keep on reducing the price point.
With the price having already dropped from $69,000 to $40,000, the future may see affordable tech grant physical and mental relief to the thousands of impaired patients worldwide.
US Bionics
Web: http://www.usbionics.com/