LIGHTENING PROTECTOR PROMISES FEWER NUISANCE TRIPS
03-04-2017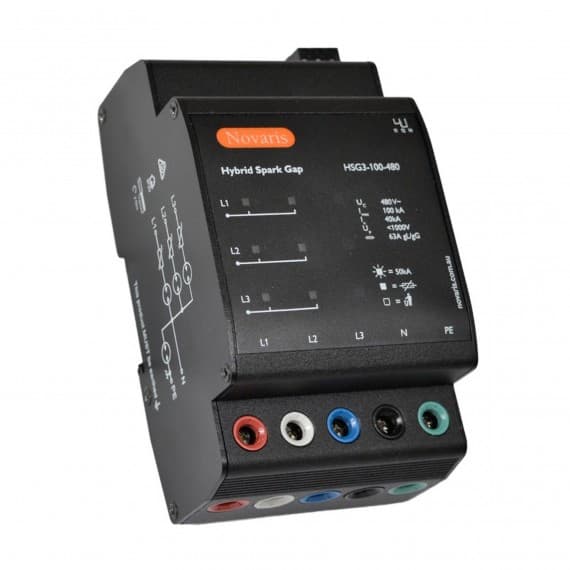 The Novaris HSG3 hybrid spark gap combines sealed spark gaps with metal oxide varistor technology to offer lightening protection for main switchboards with no follow-on current to cause nuisance tripping of circuit breakers.
The design of the design provides 480V overvoltage tolerance from line to neutral, which is particularly useful in areas with unstable grid supply. And while most products with this level of fault tolerance and surge current handling have a let-through voltage of around 2000V, the HSG3-100-480 has a let-through of only 1000V.
Available now from Control Logic, the compact HSG3 is only 80mm wide and conforms to DIN depth to allow flush front panel mounting. LED indicators are provided for each protection segment, and a fail-safe voltage-free contact is available for connection to a BMS or other monitoring system.
Control Logic
1800 557 705
www.control-logic.com.au