LIGHT GRIDS MAKE PACKAGING MACHINERY FINGER SAFE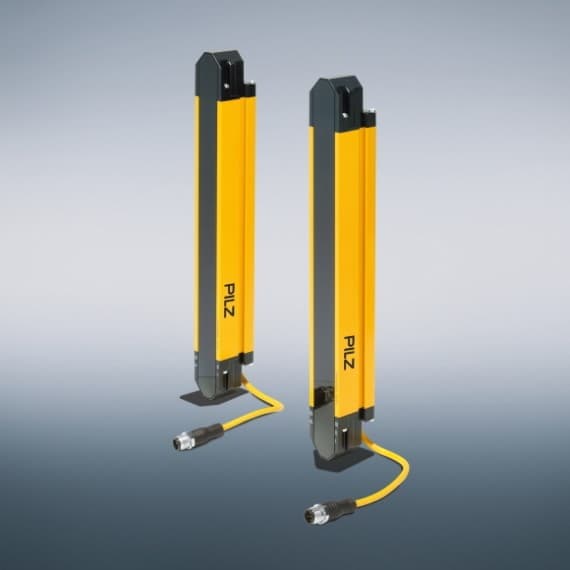 New from Pilz at AUSPACK 2017, the PSENopt II is billed as the industry's first type 3 light grid for applications up to PL d (providing both hand and finger protection). The new device plugs the "type gap" brought about by the introduction of the latest IEC 61496-1 safety standard, which had led to manufacturers having to overspecify their protective measures.
The IEC/EN 61496 standard for light barriers, light curtains and light grids only defines types 2 and 4. And in the latest version of the standard, type 2 light grids can only be used in applications up to performance level c. This has meant that users have had to switch to type 4 to satisfy the PL d safety requirement.
The PSENopt II light grids are well suited for manual workplaces, on machinery for the infeed and/or discharge of material and for robot applications in materials handling and packaging. And with a high shock resistance of 50g, they are suitable for the most rugged industrial environments.
As type 3 devices, the PSENopt II light grids provide both hand and finger protection up to PL d. They use continuous single lightbeams and have no "dead zones". This saves space as the grids can be installed closer to the application.
In combination with the company's control technology, Pilz reckons that PSENopt II light grids offer a complete, safe and economical solution for all industries and application areas.
Pilz Australia Safe Automation
03 9560 0621
www.pilz.com/en-AU