LIFTING WEDGE HANDLES JOBS WITH RESTRICTED ACCESS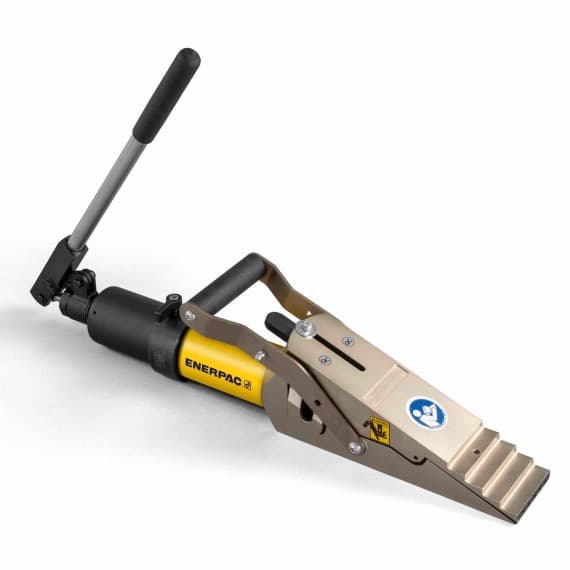 A powerful vertical lifting and lowering wedge with an integrated hand pump handles loads up to 16 tonnes with very small access gaps down to 10mm.
The compact, powerful and portable (10kg) high-pressure (700bar) LWC16 Integral Pump Lifting Wedge is an extension of the LW-Series family of lifting tools designed to safely lift and lower heavy equipment during operations such as machine maintenance and alignment, and machinery installation and disassembly.
The integrated hand pump offers greater manoeuvrability, operator convenience and safety in more constrained application spaces, says Enerpac National Sales Manager Darryl Lange. The lifting stroke of 21mm (tip clearance 10mm/maximum spread 81.5mm) is ideal for floor level lifts in industries such as mining and energy, oil and gas, electricity and water, transport, manufacturing and construction.
"This integral, sealed single-acting, spring-return hydraulic unit is a convenient lifting solution with quick configuration and set up, which saves time by eliminating the need to make or break hydraulic connections," says Lange.
Each step can be spread under full load, and a unique interlocking wedge design ensures no first step bending or slipping out.
Enerpac
02 8717 7200
www.enerpac.com.au