Safety in the Workplace, Product News, Cranes
Published 11-02-2021
| Article appears in February 2021 Issue
Liftco raises the bar in crane safety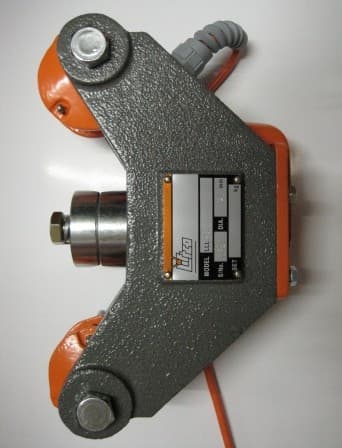 When it comes to moving heavy objects in warehouses and on worksites, having safe reliable cranes is of prime importance.
Overhead cranes are designed to raise and lower only in the vertical position. If the side-winding of a load occurs, damage to the crane will result.
To prevent the dangerous and expensive practice of side-pulling, Liftco designed and patented the Side Pull Prevention Device, which works on the angle of the side pull of the rope.
Made with LM4 high grade aluminium and mild steel, it acts as a rope guide protector ensuring safety in the workplace as all limits remain operative. In addition, this device also offers various degrees of adjustment to accommodate different angles.
It is a very compact unit normally fitted above the moving range of the bottom block so as not to interfere with the normal height of the lift.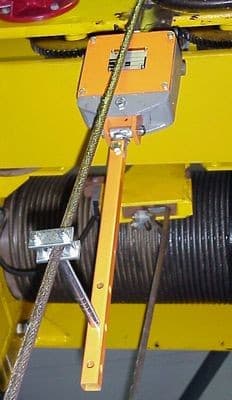 The Side Pull Prevention Device also stops the dragging of loads, is easily fitted to any crane or hoist and protects the rope guide as well as rope drum and bearings. This results in a reduction in down time and maintenance costs.
Established in 1991, Liftco Industrial Supplies is a dedicated provider of Liftco devices to the Crane and Manufacturing Industry. All Liftco products help reduce maintenance costs and suit most types of applications for rope and chain, cranes and hoists.
Another top seller is the Load Limiter, which protects against overloading the crane and supporting structures thereby reducing risk of accidents.
Not only is the Load Limiter available to a preset weight, but it can easily be calibrated on site and can be automatically reset by reducing the load. 
Easily installed and available for all capacity cranes, the Load Limiters are designed for gantry cranes to limit the load to the design of the crane.
 This means they cannot pick up anything heavier than the working load limit. The Load Limiter cuts the power to the "UP" contact, therefore preventing the crane from overload. The crane can then easily be lowered.
 Load Limiters from Liftco are designed to withstand the harshest conditions and can be used in dusty conditions, high heat environments and even galvanising/acid plants.