News, Materials Handling & Equipment
Published 10-06-2021
| Article appears in June 2021 Issue
Liftco celebrates 30 years in business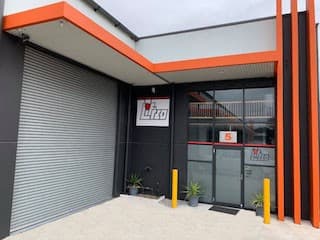 Above: Liftco warehouse. Below: From left: Merilyn Glenn, Chris Stojanovski, Chantal Stojanovski and little Aria Stojanovski (future CEO of Liftco?).
Do ethics pay? Liftco Industrial Supplies' success and growth says: "Yes".
Liftco is a dedicated provider of safety devices to the Crane and Manufacturing industry, and is now celebrating its 30th year in business. It began in Ingleburn Western Sydney, but its warehouse and showroom are now based in Wollongong. 
According to Merilyn Glenn, founder and CEO of Liftco, the specialist importer and distribution business was established to fill the market gap that existed in Australia and New Zealand for the provision of reliable safety and electrification products for Cranes and Hoists. 
"The primary focus of our product range is to improve safety protocols on overhead cranes," she says. But these protocols not only help save life and limb, they also "help reduce repair and maintenance costs".  
In the same way, Liftco has actively pursued inclusive employment practices. This pursuit has not only been ethically good, but it has also strengthened the business by enriching its workplace.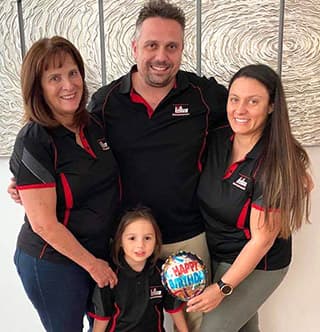 One of the most memorable staff members was Matt, "a delightful young man who was completely deaf and spent many hours teaching the staff and management sign language".  Many of the staff have remained with the company for at least ten years or more. This continuity of staff contributes to the business's fast turnaround and lead times, and friendly, helpful customer service.
"Our products have been created with simplicity and ease of use and have been tested in some of the harshest conditions. Whilst they may not always look as new, they work reliably to prevent overloading and sideways lifting and have kept the industry safe for 30 years," says Merilyn. "Liftco products suit most types of applications for ropes and chain, cranes and hoists."  
The Liftco product range includes:
Load Limiters for wire rope and chain crane and hoists: Exceedingly popular protection from overloading of crane and support structures, easy to install, available for all capacity cranes, pre-set or easily calibrated onsite
Ultimate Limit Switch: Works in conjunction with the cranes upper limit switch to cut out once the limiter gets to a designated point of the lift
Side Pull Preventer: To eliminate dangerous and expensive side pulling. The device works on the angle of side pull on the rope.
Conductor Bar and C Track Systems: Designed to be easy to install and robust, can provide full system and design or individual components
Electronic Load Limiter: A new addition to the Liftco range, designed in combination with current transformers for load limitation on chain and wire rope hoists
Within the past 30 years, Liftco has been involved with various charity organisations, including Care Flight, Biggest Morning Tea, Relay for Life and Shave for a Cure, just to name a few.
Merilyn says: "After 30 years, I am slowly moving towards retiring and handing over the reins to the younger members of the family who have taken on my work ethic and values. I'm confident that under their future management, Liftco will be supplying companies around Australia and New Zealand for a further 30 years."
Liftco Industrial Supplies Pty Ltd
Ph: 02 98294411