LIBERAL MP REJECTS REPORT CLAIMING THAT TRANSPORT FUNDING IS BEING WASTED
05-04-2016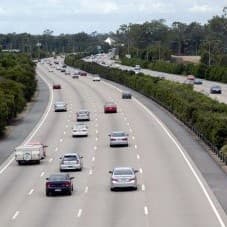 Federal Liberal MP's have rejected the claims that transport funding is being used of marginal regional electorates rather than much needed city projects.
A report by the Grattan Institute, an Australian public policy think tank, has found that while the spending on marginal regions was popular amongst voters, it was not doing any economic favours.
The report found that Victoria's Geelong-to-Colac road, which traverses key swing federal and state seats, is the country's second biggest financial waste.
However, local member Sarah Henderson slammed the report, saying it didn't take into account the road's importance to tourism and industry.
"People in regional Australia deserve money on infrastructure as well," she said.
"This project is a very important project, not just for Corangamite, but for south-west Victoria and also right through to Adelaide.
"We want to see that duplicated road run the whole way through to Adelaide because it's an incredibly [economically] important part of Australia."
The report also said that there was little to stop politicians spending on projects without proper evaluation.