LI-FI: WI-FI, BUT BETTER, AND FLASHIER
25-11-2015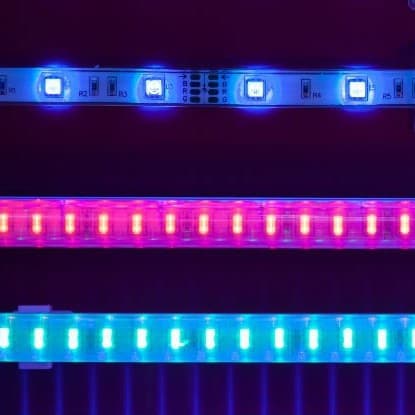 In a world of constant technological advancements one can only expect that every piece of our lives to be altered, this time, the technology to get a makeover is none other than Wi-Fi.
Li-Fi, which is a wireless technology that transmits high-speed data using visible light communication (VLC) has seen a few successes this year, with scientists reaching speeds of 224gigabits per second with the average Wi-Fi working on, at most, a few gigabits, to put this into perspective that would be 18 1.5 GB movie being downloaded every second.
Scientists have now taken Li-Fi out of the laboratory setting and are trialing it in offices in Tallinn, Estonia with reports claiming that they have been able to achieve data transmission of 1 GB per second, hundreds of times faster than average Wi-Fi.
"We are doing a few pilot projects within different industries where we can utilise the VLC (visible light communication) technology," Deepak Solanki, CEO of Estonian tech company, Velmenni, told IBTimes UK. 
"Currently we have designed a smart lighting solution for an industrial environment where the data communication is done through light. We are also doing a pilot project with a private client where we are setting up a Li-Fi network to access the Internet in their office space." He continued.
Li-Fi uses what is called Visible Light Communication (VLC), which uses visible light between 400 and 800 terahertz, and relays a series of patterns by flickering the LED at extreme speeds, those faster than what can be detected by the human eye, which result in a binary code being written and transmitted.
Since the light will not be able to pass through walls, constituting a secure connection with less interference between devices.
As most of our current infrastructure is fitted to provide Wi-Fi, Li-Fi does not aim at replacing Wi-Fi, but instead working together to create secure and efficient networks, with the current idea to retrofit current devices to work with Li-Fi., which researchers are currently working on.
Currently, Oledcomm, a French tech company is in the process of installing their own Li-Fi in local hospitals.
If tests like this, as well as the Velmenni trial in Estonia are successful, Haas's outlined plan to have Internet via LED light bulbs in every home could be a possibility.  
"All we need to do is fit a small microchip to every potential illumination device and this would then combine two basic functionalities: illumination and wireless data transmission," Haas said.
"In the future we will not only have 14 billion light bulbs, we may have 14 billion Li-Fis deployed worldwide for a cleaner, greener, and even brighter future."