LG RELEASES ANTI-MOSQUITO TV IN INDIA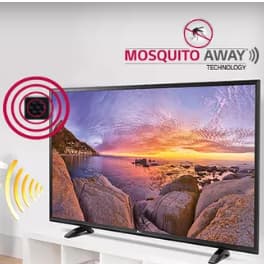 As a result of the sweeping Zika virus in Latin America, the Indian arm of LG Electronics has begun marketing a new TV that they claim will repel mosquitos, with plans to release the TV in the Philippines and Sri Lanka next month.
The TV uses ultrasonic waves, inaudible to humans that cause the mosquitos to fly away.
The same technology has been used by LG in air conditioners and washing machines, the company said, and has been proved effective by a independent laboratory near Chennai, India.
The TV is available in two models, that are between $400-$700, as it is being targeted at low-income earners living in conditions that would make them susceptible to mosquitos.
LG said on its website that the TV is not intended to replace other mosquito deterrent devices.