LEVEL SWITCHES ARE CERTIFIED FOR HYGIENIC APPLICATIONS
29-03-2017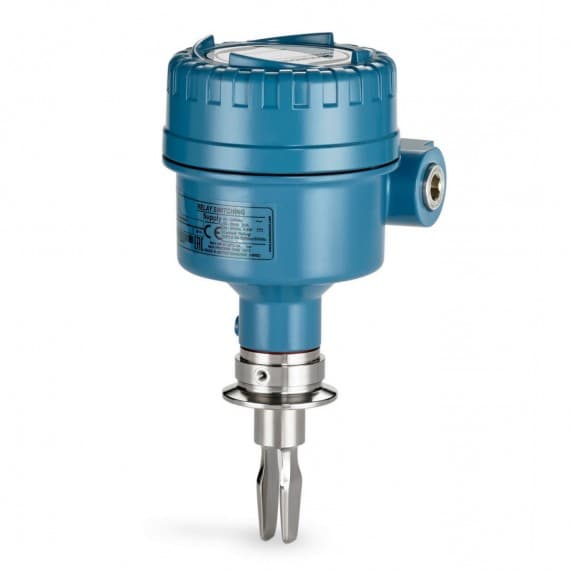 Emerson now offers the Rosemount 2120 series of vibrating fork switches for use in hygienic process environments, such as food and beverage, pharmaceuticals and life sciences.
The Rosemount 2120 series are robust, reliable and low-maintenance switches that are easy to install and use. They are SIL 2 certified, and so can be used for overfill protection, level alarm and pump control duties across the full spectrum of process applications.
The switches are now offered with hygienic approvals for tri-clamp process connections in which the wet side is made from solid 316 stainless steel. The range of surface finishes includes an electro-polished option.
Thanks to the fast-drip fork design used in the Rosemount 2120, the switches promise reliable level monitoring even in the sticky/viscous media often associated with hygienic manufacturing processes.
The new hygienic version of the Rosemount 2120 is designed in accordance with FDA and ASME-BPE standards, and is certified by the American 3-A Sanitary Standards organisation and the European Hygienic Engineering & Design Group.
Emerson Process Management
1300 55 3051
www.emersonprocess.com.au