LEVEL DETECTOR STICKS TO ITS MEASUREMENT TASK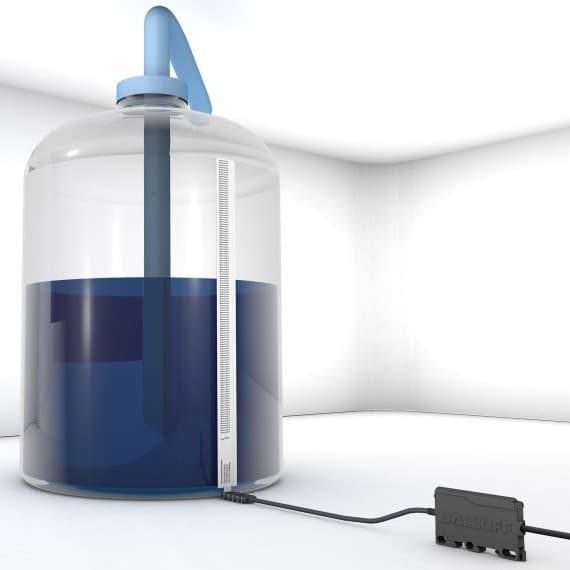 Balluff has released a novel IP64-protected self-adhesive capacitive sensor for continuous noncontact level detection in nonconductive vessels and pipes with outer walls made from glass, plastic or ceramic.
Each flexible sensor head has a maximum detection range of 850mm, can be individually trimmed to length (minimum 108mm) and easily attached to the container walls with no mounting accessories using the self-adhesive surface.
The sensor can be used to detect polar aqueous media in vessels with wall thicknesses from 2 to 6mm, or up to 2mm thick for nonconductive media such as oil or bulk materials.
The sensor is designed for use with Balluff's type BAE sensor amplifiers, which allow levels to be continuously detected over the entire measuring range with analogue outputs of 0-10V or 4-20mA, with IO-Link outputs or as a minimum or maximum switching value.
Both the IO-Link and the analogue-output amplifiers offer versatile setup options.
Balluff
1300 225 833
www.balluff.com