Leussink eases pressure for Aussie engineers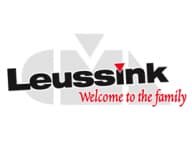 Leussink Engineering has successfully met a recent challenge to refurbish a series of reducing valves, which had not been serviced for nearly 30 years.
The reducing valves were being used by an engineering company in the Illawarra region of NSW.
They were used for reducing steam pressure from 4200 kPA down to 2500 kPA and were made from a number of "exotic alloys" for specific tolerances in a very exacting and harsh environment.
Leussink managed to survey the valves, analyse the alloy composition, engineer any components required, and reassemble and return a refurbished set of valves, which are over 1sqm in footprint in a matter of 18 days.
The company coordinated the entire job with third parties and other suppliers as well, so in 18 days the end-user basically had a new set of valves.
Leussink can coordinate the entire lifecycle and supply chain of a job, regardless of whether it involves engineering or not.
Leussink provides engineering services, prototyping, emergency repair work, machining and manufacturer, welding, and design engineering.
Its diverse markets range from small, repetitive parts manufacture through to design, manufacture and repair work for small and large items to the mining sector, railways and dockyards, production plants, construction, agriculture, automotive sector, steel, engineering, maintenance and public works.
It is also the manufacturer of the innovative demmeler modular fixturing table for use in any industry where accurate and rapid assembly methods are required and wherever economic positioning, clamping, tacking and welding is necessary.
These modular holding tables can be used in car making, farm machinery and defence products construction, container production, gate and handrail manufacture, mining equipment making, food machine manufacture, building and construction material making and even in the production and reworking of non-metallic parts such as those made of wood, plastic or glass.
"One thing is our capability, but the success and growth we have seen over the last three decades is as much about relationships we have built with the people who deal most closely to us," said Director, Mr Jason Leussink.
"It all comes down to us being there for individuals representing large organisations and to dovetail into their strategies for maintenance as well as be ready in an emergency if a part needed to be fashioned very quickly."
Leussink Engineering
Ph: 02 4260 7777