LET ROBOTS PACK YOUR PALLETS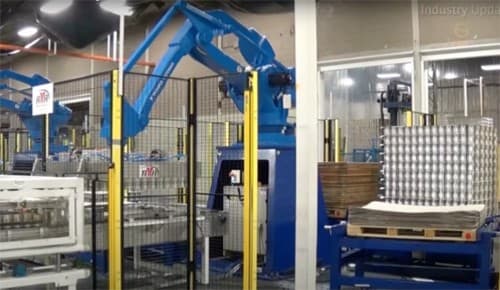 Pallet stacking is among the most laborious - and dangerous - warehouse tasks. It demands precision, strength and focus, which is why industry increasingly relies on automation to get the job done.
Robots boost pick-and-pack productivity and efficiency while eliminating risky manual labour.
NSW automation leaders Robotic Automation design and manufacture a wide range of robotic palletising systems to suit any need.
In partnership with global robotics supplier Yaskawa Motoman, Robotic Automation have developed a variety of patented robotic gripper solutions for the ANZ market.
RA's innovative, low-footprint designs combine case packing and palletisation, and integrate embedded automated guided vehicles for pallet handling.
Robotic Automation
1300 552 333
roboticautomation.com.au