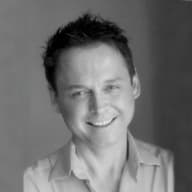 We all know that politics can be a fickle master (or mistress), and the very basis of our democracy sets politicians on an inevitable path to conflict.
However, while a political opposition has every right (and indeed duty) to employ all the tactics and strategies available to "keep the bastards honest", when the opposition comes from within it is somewhat less acceptable.
Lest we forget, Malcolm Turnbull was the man that the Australian people elected to lead the country. Indeed, the Liberal Party elected him to its leadership expressly because he was the man most likely to win at a general election.
We are living in uncertain times, and Australian industry needs political stability more now than ever before.
To suggest that the global sentiments that have led to Brexit and the election of President Trump should bring about leadership change in Australia is rank opportunism, and is unworthy coming from within a government.
While opposition parties may watch on with schadenfreude as Tony Abbott and his acolyte Peta Credlin do their best to destabilise the Liberal Party for their own ends, this kindergarten behaviour threatens the political stability of the country.
At a time when Australian manufacturing industry needs that stability like never before, it is tantamount to treason.