LENS BRINGS AUGMENTED REALITY TO THE SHOP FLOOR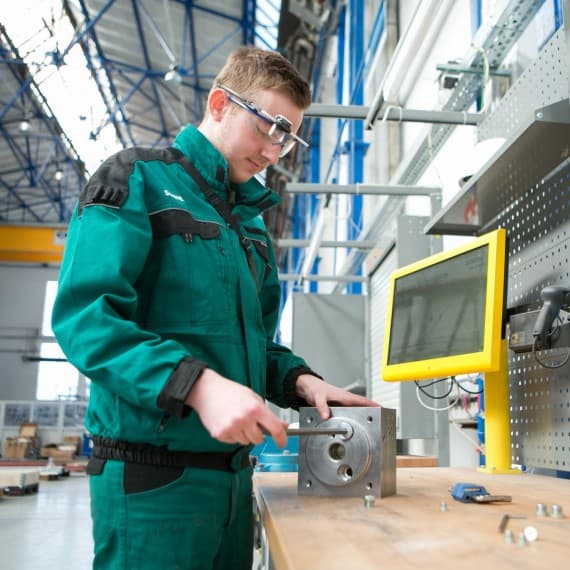 Konica Minolta has developed a novel wearable augmented reality solution designed to enhance training and knowledge sharing in traditionally skilled manual labour and industrial environments.
Suitable for a range of applications, the head-mounted AIRe Lens is reckoned to be particularly durable and comfortable, allowing it to be used for extended periods of time.
The optical qualities of the lens have been optimised to give users an unobstructed view of the real world while receiving information and step-by-step guidance through work processes, such as assembly, maintenance or quality assurance tasks.
Critically, there is no restriction on users' mobility, and users' hands are free to continue with normal tasks.
In development, Konica Minolta tested the product's application with partners such as Siemens. And when testing the AIRe Lens at the Siemens facility in Mülheim, Germany for quality assurance applications, Julian Melsbach, project lead for smart glasses, said: "The feedback from the operators was very positive, with regard to the mobility and lightweight nature of the solution, but also concerning the unhindered vision compared to other smart glasses, thanks to the high transparency and position of the lens."
The AIRe Lens will be available in Australia in early 2020.
Konica Minolta Australia
1800 789 389
www.konicaminolta.com.au