LENCROW POWERED PALLET JACK RANGE HAS YOU COVERED
27-08-2014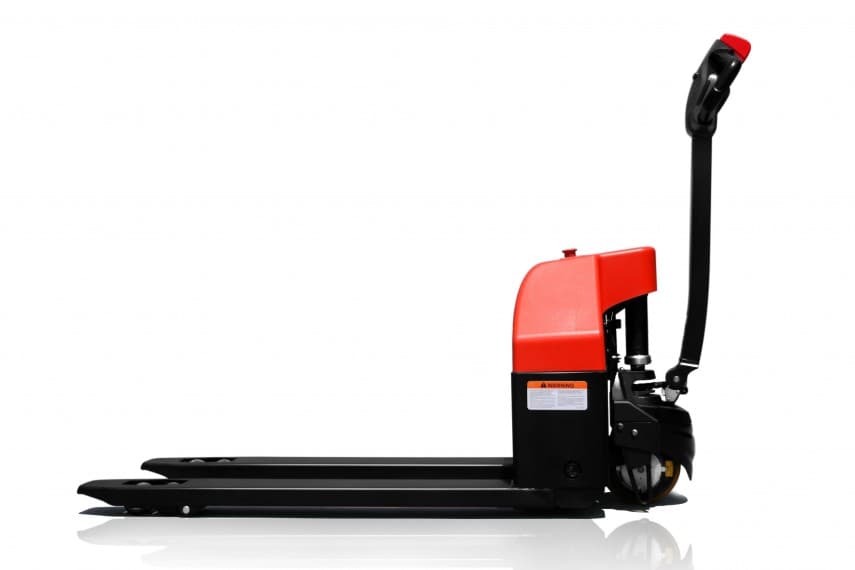 Lencrow Materials Handling now offers a compete range of powered pallet jacks to cover the needs of Australian industry.
Ross Grassick managing director of Lencrow says: "We have been working for the past few years to develop a range of pallet transporters and found we needed eight different types to cover all the applications our customers required.
"Some of these were previously not available which meant customers had to fill the gap with previous models which were to large or hard to use in confined spaces."
New models include two different units that will turn in the back of delivery trucks and with a capacity of 1500kg and self weight of only 205kg allowing more payload. This is half the weight of previously used units.
Lencrow will release a freezer proof version later this year to overcome the previous problems encountered in refrigerated delivery trucks.
The new EPT20-20RA centre rider unit is designed specially for order picking with a function that allows the unit to be moved while walking beside. This jog function saves time with the operator not having to re-enter the unit between picks.
Safety is one of the most important aspects to Lencrow. The new EPT20-15EHJ has been designed to replace the standard hand pallet jack.
This unit has a normal hand pump with power drive. The idea behind this unit was to reduce the incidence of repetitive strain injuries with the power drive function and with the added safety of automatic braking.
"Our customers have been looking for efficient braking on hand pallet jacks for years, says Mr Grassick. "We also found that not only from not being able to stop the unit but to start the load rolling contributed to many long term repetitive strain injures. The cost of the EPT20-15EHJ is little when it comes to staff and in many situations customers safety."
Lencrow offers a spare parts and after sales service and can advise on the best solutions for all materials handling needs.
Lencrow Materials Handling
1300 536 276
www.lencrow.com.au