Lencrow Group to supply Dieci telehandlers
03-07-2014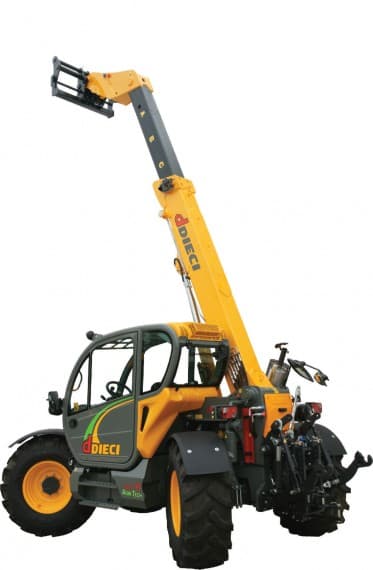 The Lencrow Group has been appointed as the distributor for the Dieci range of telehandlers and attachments in Queensland and Victoria.
Lencrow is an experienced equipment supplier of a range of materials handling products and the inclusion of the Dieci Telehandler is a natural fit to its range.
"We provide the complete solution for materials handling from pallet truck to container movers, says Ross Grassick, Managing Director of Lencrow Australia.
"However, the 'missing link' in our market offering that we could not address was the rough terrain Telehandler.
"Dieci are a global leader in telehandler design and manufacture and we are very excited about our new Dieci partnership."
Mr Grassick said Lencrow would target the key markets of construction, mining, agriculture, infrastructure and rail.
"We look forward to extending both our own and Dieci's presence across these market sectors in Victoria and Queensland," Mr Grassick said.
Paul Jenkins, Director Dieci Australia said Lencrow is the ideal partner for Dieci Australia.
"Both companies share very similar values of customer focused support and quality across all aspects of the business, he said. "In Lencrow, Dieci are confident they will extend their sales and support network across both states. Dieci sales staff in Victoria and Queensland will transition to Lencrow thereby keeping consistency of contact with the customer base."
Both companies see benefits and synergies with their current service agents, including Dieci's Authorised Parts and Service Agent (APSA) program, which can only enhance the customer support experience.
Lencrow has offices in Dandenong Victoria and have recently relocated to larger premises at Archerfield in Brisbane.
Lencrow Materials Handling
1300 536 276
www.lencrow.com.au