LEIBHERR COMPRESSES ENERGY USAGE WITH KAESER EQUIPMENT
03-08-2015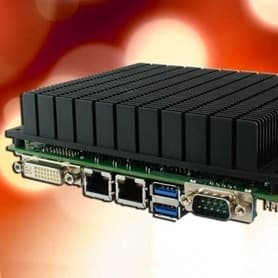 Liebherr-Australia is making significant energy savings, having installed Kaeser air compressors at their new re-manufacturing facility in Adelaide.
The installations were made in December of last year, and the systems are delivering savings of up to 15 percent, all while delivering compressed air to multiple areas of the factory floor.
As demand for compressed air fluctuates throughout each working day, the system was assembled with the capability to scale up and down rapidly, supplying air to resurfacing, painting, dismantling and reassembly gear on-demand at seven points around the facility.
To meet these requirements, a CSD 125 series rotary screw compressor, a CSD 105 SFC series frequency controlled rotary screw compressor, a BSD 83 series rotary screw compressor and a Kaeser Sigma Air Manager Master Controller, were installed.
Designed to operate efficiently and save energy, the German-manufactured Kaeser CSD series of rotary screw compressors are equipped with flow-optimised Sigma Profile rotors, and the CSD 105 compressor includes sigma frequency control, which continuously adjusts the compressor block speed to match real-time demand.
The facility itself is also part of an environmentally friendly initiative: Leibherr's re-manufacturing Reman Program reuses components from its own construction, handling, maritime and mining equipment. Built to the same quality standards as original new parts, the Reman Program allows Liebherr to deliver high quality components whilst saving energy and material – good for the environment and good for customers!
This installation is the latest successful venture between Liebherr and Kaeser, with Leibherr facilities around the world already using Kaeser compressors with strong results, and four additional sites installing Kaeser machinery since this successful implementation.
The CSD / CSDX (SFC) rotary screw compressors from Kaeser are available with drive powers up to 90 kW, working pressure 7.5, 10 or 13 bar and with free air deliveries from 1.07 up to 16.16 m³/min. 
Kaeser
Phone: 1800 640 611.
Site: www.kaeser.com.au