LEGAL PARTNERSHIP TO BENEFIT AMTIL MEMBERS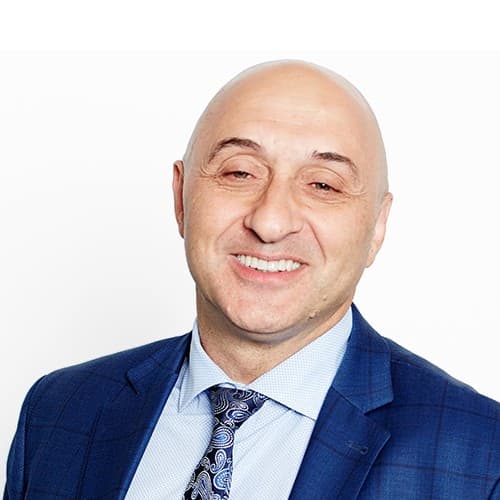 Bill Karvela: "…the manufacturing industry has a great future in Victoria…"
AMTIL has named Melbourne law firm Rigby Cooke as its exclusive corporate partner for legal. The partnership formalises a longstanding relationship between Rigby Cooke and AMTIL, and follows Rigby Cooke's recent opening of a business hub in Melbourne's South East, a region that accounts for 44 per cent of Victoria's manufactured product.
Rigby Cooke Lawyers Managing Partner Bill Karvela says that the new partnership is a perfect fit, adding: "We have an extensive background with manufacturing clients, and we understand the challenges this industry faces, but also the great opportunities it presents.
"Our manufacturing clients, small and large, benefit from the full suite of industry-informed services, including commercial agreements, acquisitions, intellectual property advice, employment and WHS, customs and trade advice, litigation, insolvency and tax advice, which we are excited to offer to all AMTIL members.
"This partnership grows our existing commitment to the manufacturing industry, which will also be supported by our South East Business Hub in the heart of Victorian manufacturing – Melbourne's South East.
"Rigby Cooke believes that the manufacturing industry has a great future in Victoria particularly as many businesses, and many of our clients, transition to advanced manufacturing techniques.
"Businesses need strong advice around the regulatory and legislative issues as they make begin to incorporate new techniques, and develop new technologies.
"AMTIL are also at the forefront of this transition, having set up an Additive Manufacturing Hub, which supports businesses in the development and implementation of new technologies," concludes Karvela.
AMTIL has also recently set up a business finance partnership with Interlease. Rigby Cooke and Interlease join AMTIL's existing line up of corporate partners, which includes energy partner AGL and accounting/financial advice partner William Buck.
According to AMTIL CEO Shane Infanti, both Rigby Cooke and Interlease are welcome additions to the AMTIL Corporate Partnership programme.
"Both companies have longstanding relationships with AMTIL over the years and we are looking forward to working with them more closely as partners going forward. We have no doubt that these partnerships will bring outstanding new benefits for AMTIL's members," said Infanti.