LED LIGHTING OFFERS PRACTICAL APPROACH TO ENERGY SAVINGS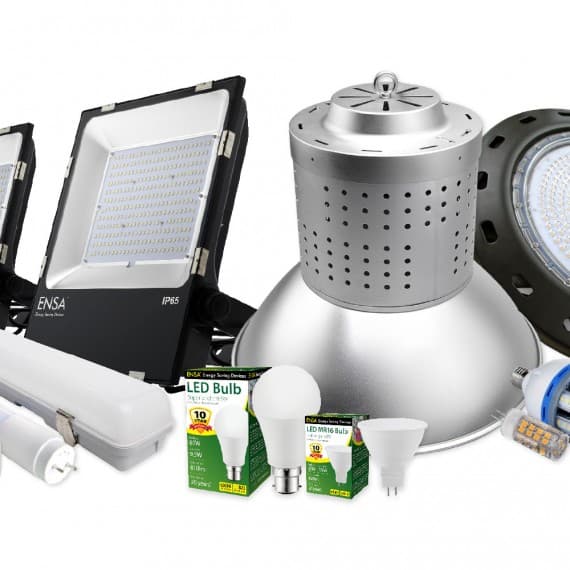 The ENSA range of energy-saving LED lighting products and accessories is available from Cornick, offering practical energy effi­ciency solutions, designed for fast installation, reduced power consumption and improved lighting performance.
ENSA products incorporate the latest in LED lighting technology to ensure each light offers optimal effi­ciency, light quality and service life.
The range includes industrial grade fixtures, such as highbays, street lighting, floodlights and canopy lighting.
Highbay lighting for demanding industrial and commercial environments combines high-performance high-reliability Samsung LEDs with novel aluminium heatsinks for optimal heat dissipation.
There are also a wide range of lamps, including LED tubes, downlights and panel lights for commercial, office and residential applications.
Specialised products include battery-backed LED lights for emergency lighting and intelligent lighting sensors that further increase the potential for energy saving.
These intelligent sensor units offer a choice of 5.8GHz microwave or passive infra-red movement sensors that are only activated when ambient light levels fall below a set limit. Once activated, the motion sensors switch on the connected light when motion is detected, and turn it off after a programmable delay has elapsed.
In industrial applications such as warehousing, ENSA intelligent sensor units can be combined with any of the company's energy-efficient LED highbay units to significantly reduce power consumption while maintaining security and plant safety by ensuring that illumination is available when required.
ENSA
02 4502 8647
www.ensalife.com