LED ILLUMINATION FOR FLUORESENCE MICROSCOPY
23-08-2016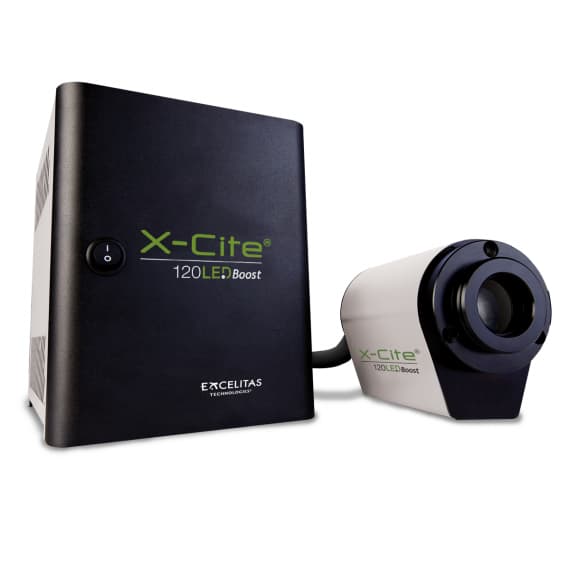 Scitech is proud to deliver the Excelitas Technologies X-cite 120 LEDBoost illumination solution, providing 40% more power than its competitors to your fluoresence microscopy applications.
This 40% increase provides improved fluorophore excitation without compromise on equipment quality or reliablility, giving broad-spectrum excitation (from 370 to 700nm) with high-powered optical output.
It offers superior optical power and exceptional field uniformity at the specimen level with the broadcast spectrum of fluoresence illumination through manual, PC, and TTL control.
The LEDs are guaranteed for a full 25,000 hours of use, and no lamps or modules need replacing. With these improvements, researchers are able to focus on experiments and applications, rather than time-consuming equipment maintanance.
Scitech
03 9480 4999
www.scitech.com.au