Published 17-02-2020
| Article appears in February 2020 Issue
LEASING PROGRAMME CUTS THE COST OF STARTING WITH COBOTS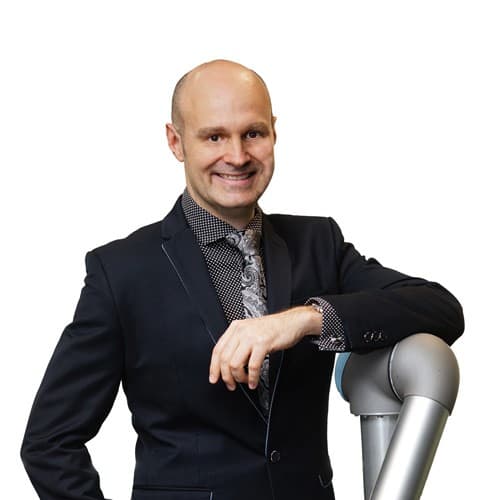 Darrell Adams, Head of Southeast Asia and Oceania at Universal Robots
Universal Robots has teamed up with global vendor finance company DLL to launch a cobot leasing programme that will enable any manufacturer to reap the benefits of automation without worrying about cashflow or seasonal fluctuations.
The global programme is expected to appeal to the market in Australia and New Zealand, allowing manufacturers to start automating with cobots immediately.
According to Darrell Adams, Head of SEAO at Universal Robots: "Locally, systems are in place and this service is available to Australian and New Zealand manufacturers.
"The equipment starts generating income before you have made your first payment. It helps the business acquire the cobot it needs now without significant down payment. Leasing also ensures you are never stuck with outdated equipment and there are further tax advantages too.
"With automation and Industry 4.0 becoming more and more of a hot conversation topic in the local market, the move could not have come at a better time. Accelerated automation is required, and the UR Leasing Programme will go a long way towards making this a reality for many small to medium enterprises," says Adams.
DLL is offering UR's customers tailor-made financing and leasing programmes designed to meet the needs of the modern manufacturing business, while enabling growth. As business needs change, customers will have the option to schedule payments to fit fluctuations in cash flow, upgrade to new equipment, or add cobots anytime during the contract term.
At the end of the finance term, customers will have the option to buy the equipment for a fraction of the original cost, upgrade to newer technology, extend the finance term or simply return the equipment.
"We are delighted to establish a global partnership with Universal Robots," said Neal Garnett, President of Construction, Transportation & Industrial (CT&I) Global Business Unit at DLL. "The market we operate in is evolving rapidly. Through this partnership we can now offer financial solutions for a wide variety of automation equipment.
"Cobots are transforming the industry and UR is clearly the market leader. Our tailored financial solutions give UR's end users an easy way to reduce the risk of deploying cobots by shifting from ownership to flexible, usage-based financing. Manufacturers can build the operations they need to compete and thrive, while people work on strategic tasks."
The UR distributor network is working directly with DLL's dedicated finance experts in each country to provide new payment and leasing options for interested customers.
In the ANZ region, customers can contact UR directly or go via their local UR distributor for more information.
"Universal Robots is looking forward to removing the last barrier to automation!" concludes Adams.
Universal Robots
+65 6635 7270
www.universal-robots.com